(Last Updated On: July 3, 2023)
Have you heard the inspiring success story of Manya Singh, the daughter of an auto driver from Uttar Pradesh crowned VLCC Femina Miss India 2020 – Runner Up? It's truly a proud moment for the entire nation that the daughter of an ordinary auto driver achieved success in her goal by overcoming all the obstacles and struggles. This victory is extra sweet for Manya Singh because this is the result of many sleepless nights and years of hard work.
The Inspiring Story Of Manya Singh Miss India 2020 Runner-Up
The inspirational success story of Manya Singh proves that "Dreams do come true, no matter how tough the situation is." While watching the shows and competitions of the glamour and glitz in the world of showbiz make us believe that girls from a strong financial background and high status can only enter beauty pageants. The proud daughter of an ordinary auto driver, Manya Singh broke all the glass ceilings and proved that status and financial background is not a barrier, but one should dream big and give their best shot to achieve the goals in life. Do you know the power of dreaming big?
She proved that the status of parents is not the medium to success. Her victory also proves that if you set up effective goals, if you have a strong will, self-confidence, a positive attitude, and do hard work with dedication you can surely achieve success in life.
Manya Singh – VLCC Femina Miss India 2020 – Runner Up, Crowning Moment
Read 17-Year Old Payal Jangid First Indian To Win Global Goals Changemaker Award
About Manya Singh
Full name – Manya Omprakash Singh.
Born in Kushinagar, Uttar Pradesh.
Manya is a Mumbai-based girl, who hails from Gorakhpur, UP.
Her father is an auto driver.
She has a younger brother, who is currently studying in class tenth.
Went on to school at Lohiya Junior College, Sahwa.
Won the 'Best Student' award during her 12th grade.
Went to Thakur College for further education.
She imbibed the same value of unconditional love and respect for people irrespective of their background as the many folklores of her state.
Believes that education is the strongest weapon one can have with themselves at all times.
Preparing for further education in Management studies.
Her life was not a bed of roses but she managed to overcome obstacles and all the odds.
Spent numerous nights without food and sleep.
Spent many afternoons walking for miles on end.
Sometimes Manya had to sleep without eating anything.
She struggled a lot in life, not being able to afford books, and not being able to pay her school fees.
Her father faced difficulties in running the household. He could barely afford Manya's school education.
Never had the opportunity to attend school as she had to start working in her teens.
She wasn't officially enrolled in any school till Class 9th because her parents could afford only the exam fee and she used to go to school only to sit for exams.
All the clothes she had were hand-me-downs.
She yearned for books, but luck wasn't in her favour.
Her parents mortgaged whatever little jewellery her mother had to ensure that Ishe paid her exam fees in order to earn a degree.
Had been neglected by her classmates for being an auto driver's daughter.
She was called "not good-looking"
She was disregarded by others for not being able to speak fluently.
At the age of 14, she ran away from home to Mumbai to make her dreams come true.
She somehow managed to complete her studies in the day
Worked as a dishwasher in the evening and worked at a call centre at night to improve her communication skills and not just earn money to run her household.
She walked hours to reach places so that she could save the rickshaw fare.
Started applying for Miss India in 2016.
In her 'get to know me' post during the Miss India competition, she shared that she scored 80% in her Class 10th while also working in a Pizza Hut at the same time.
"When I told my mom about becoming a Miss India, she said, 'You need to have a strong background for Miss India. Humare jaise log aise sapne nahi dekhte. Kabhi aukaat se badhkar sapne nahi dekne chahiye'. But I told her to believe in me and that it was time to change the world and what it expects out of us. I would like to say this to everyone out there that believe in your dreams, jitney bade sapne, utni difficulties aayengi, but believe in your dreams," says Manya.
Source: Times Of India
Found this beautiful quote on her Instagram.
"The first step to achieving your goal, is to take a moment to respect your goal. Know what it means to you to achieve it."

Dwayne Johnson
Manya Singh's heart-touching Instagram post
I, today stand before you as Manya Singh, VLCC Femina Miss India 2020 Runner Up but until last month for most people, I was a nobody, I was invisible to people around me. In my existence of 20 years, I have been called various names and was tagged as a bad omen when my mother had a miscarriage, I have been termed as a burden to my parents by my relatives. Why? Why was it only me and not my brother? I was told that this was because I am a girl. Initially, I used to cry and hug my Ma tight and ask, why me? And one day she told me, "Tu Heera hai mera aur heera tabtak nahi chamakta jab tak woh nahi tap ta" From that day onwards I decided not to bow down to the insults thrown at me but to channelise my sadness and anger towards realising my dreams. And today I am happy to share that by channelising my energies, I was able to tick off a few things off my bucket list.
Manya Singh Share The Emotional Moment Of Her Journey
Also, Read How To Set Goals To Become Who You Were Meant To Be
Her beauty is within because she respects and loves her parents. Manya Singh is truly the epitome of courage, self-confidence, determination, perseverance, self-reliance and so much more.
Emotional Moments With Family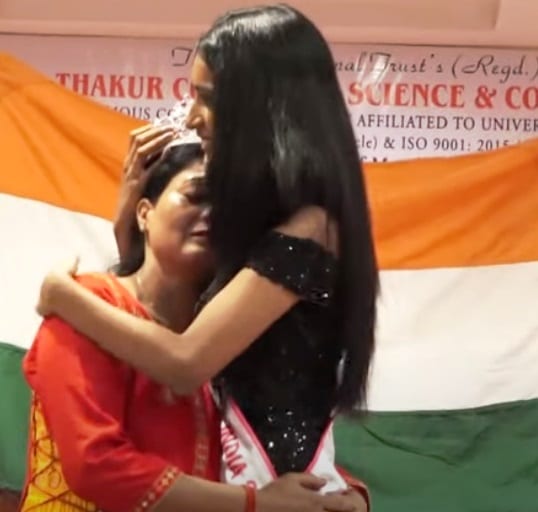 Also, Read
Also, Read Must Learn Soft Skills Timely To Achieve Success In Life
Conclusion
The very difficult time and struggles in her life helped Manya Singh to push her towards her passion to work harder. the journey of Manya Singh is really an inspiration to everyone, especially young girls. Manya Singh has very humble and simple roots, but that doesn't stop her from making her way to achieving her goal and writing her own destiny.
Recommended inspirational stories of young girls
Have you set up goals for a successful life?
Thank you for the visit. Hope you enjoyed your reading.
Kindly share this article on your network and help others to read it.
Please leave your views about this article in the comments box.
References and credits: ManyaSingh-Instagram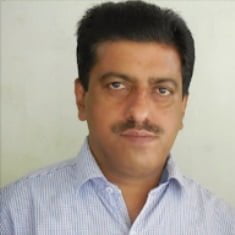 Mathukutty P. V. is the founder of Simply Life Tips. He is a Blogger, Content Writer, Influencer, and YouTuber. He is passionate about learning new skills. He is the Director of PokketCFO.
He lives with the notion of "SIMPLE LIVING, CREATIVE THINKING". He Believes – "Sharing is caring." and "Learning never ends."