(Last Updated On: August 22, 2018)
How to boost self-confidence?
Do you know where does self-confidence come from, and how can you boost self-confidence?
"Be more confident!" You must have heard this advice many times in your life when you face big challenges where potential failure seems to lurk at every corner
"One important key to success is self-confidence. An important key to self-confidence is preparation." Arthur Ashe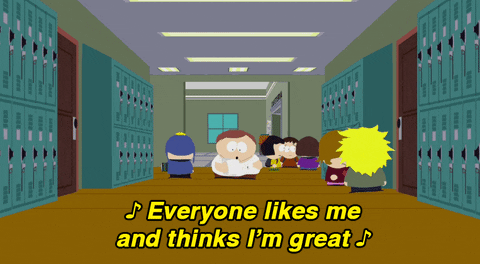 The most important quality for success in life is self-confidence.
Click To Tweet
Self-confidence is the total result of self-esteem, self-respect and sense of personal value. It is also the result of a lot of things that have happened to you throughout life.
We use many methods for physical fitness, but many people don't care for mental fitness. We need to build and boost self-confidence. Engaging in certain behaviors will help to boost self-confidence.
Think through clearly who you are and what you want is one of the fastest ways to build and boost self-confidence.
Work every day on becoming better and better at something that is important to you. Click To Tweet
This will help you feel better and better in the skill areas and people will compliment you.
When people compliment you for your skills your self-confidence also improve to do things.
Remember that as you work on yourself your self-confidence will go up.
3 Tips to boost your confidence
This animated video clearly explains tips to boost self-confidence.
"The way to develop self-confidence is to do the thing you fear and get a record of successful experiences behind you." William Jennings Bryan
Tips To Boost Self-Confidence
Be the master of your area of expertise.
Ask intelligent questions.
Speak slowly
Hold eye contact
Realise that other's are competent as well
"Self-confidence has always been one of my good qualities. I am always very confident. It is in my nature to be confident, to be aggressive. And it applies in my batting as well as wicketkeeping." Mahendra Singh Dhoni
Realise that one's knowledge is a drop in the mighty ocean and having the humility to learn from others.
Look for opportunities to put forward your points in a succinct manner.
Deliver on your promises and build a great reputation.
"You need an incredible amount of self-confidence to go digging around in someone's brain." Ben Carson
Not stepping into other's shoes.
Build up the ability to push back when others are trying to get the better of you.
Click To Tweet
Give credit to others where it's due.
Be empathetic to other's problems.
Practice what you would say in front of the mirror.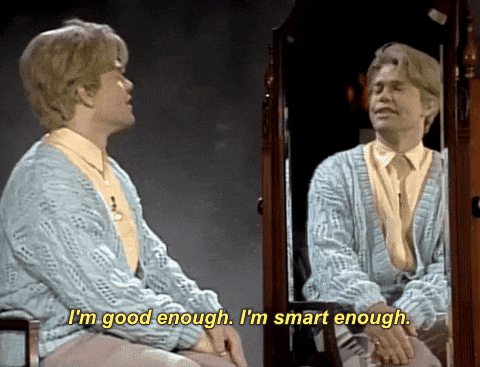 "I believe the process of going from confusion to understanding is a precious, even emotional, experience that can be the foundation of self-confidence." Brian Greene
If something does not sit well with you, think about it, and respond in a calm manner, putting forward your point of view.
Remember, others are not better than yourself. Just different.
Love to hear from you what has worked to build your confidence.
It will help others, as the readers may pick what suits them and not stick to one formula.
"When I was growing up, I always knew I'd be in the top of my class in math, and that gave me a lot of self-confidence." Sergey Brin
No one is superior, no one is inferior. But no one is equal either. Everyone is unique and incomparable.
Confidence is like a muscle. The more you use, the stronger it gets.
Click To Tweet
"Unfortunately, unless we're focused on building up our courage, which gives us our self-confidence and all that we need to make quantum change in our lives, the voice of fear will always take the lead inside our minds." Debbie Ford
You may like to read Increase Confidence – Make Life Awesome
"Discouragement, fear, doubt, lack of self-confidence, are the germs which have killed the prosperity and happiness of tens of thousands of people." Orison Swett Marden
Read How To Make More Friends?
5 Powerful Tips To Boost Self-Confidence
Read How to Be Self Confident (with Pictures) – wikiHow
Do you have self-confidence?
Feel free to share your views in the comment box below.
Mathukutty P. V. is the founder of this blog 'Simply Life Tips'. YouTube Partner. Passions –  Reading, Blogging, Creating videos. "Sharing is Caring!" Learning never ends!