(Last Updated On: August 26, 2022)
Do you know self-confidence is very important for achieving success in your goal? If you don't have self-confidence, you can't become successful in your skill. Lack of self-confidence will make you fearful to take action. Where does self-confidence come from? How can you boost self-confidence? Let's find a few powerful tips to improve self-confidence.
How To Boost Self-Confidence?
"Be more confident!" You must have heard this advice many times in your life. When you face big challenges where potential failure seems to lurk at every corner people say this to you. But many people don't know how to boost self-confidence and hence they fail in their goals. They are unable to prove their skill because of self-doubt and fear of failure. Are you one of them? If yes, this post will help you improve your self-confidence free of cost. But you have to follow the powerful self-improvement tips.
Are you ready for a change in your life? Ok, let's start.
This beautiful quote from Arthur Ashe speaks only two things. What is important for success and what is important for self-confidence? Is it very simple?
The most important quality for success in life is self-confidence.
Click To Tweet
What Is Self-Confidence?
Self-confidence is the total result of self-esteem, self-respect, and a sense of personal value. It is also the result of a lot of things that have happened to you throughout life.
How Can You Boost Self-Confidence?
It is important to build and boost self-confidence for success in life. Engaging in certain behaviours will help to boost self-confidence.
Think through clearly about who you are and what you want. That is one of the fastest ways to build and boost self-confidence.
Work every day on becoming better and better at something that is important to you.
This will help you feel better and better in the skill areas. Looking at the improvement, people will compliment you.
When people compliment you for your skills your self-confidence also improves to do things.
Remember that as you work on yourself, your self-confidence will go up.
3 Tips to boost your confidence
This animated video clearly explains tips to boost self-confidence.
Tips To Boost Self-Confidence
Be the master of your area of expertise.
Ask intelligent questions.
Speak slowly
Hold eye contact
Realise that others are competent as well
Realise that one's knowledge is a drop in the mighty ocean and have the humility to learn from others.
Look for new opportunities to put forward your points in a succinct manner.
Deliver on your promises and build a great reputation.
Do not step into others' shoes.
Build up the ability to push back when others are trying to get the better of you.
Give credit to others where it's due.
Be empathetic to others' problems.
What you would say practice in front of the mirror.
If something does not sit well with you, think about it. Then respond in a calm manner, putting forward your point of view.
Remember, others are not better than yourself. Just different.
No one is superior, no one is inferior. But no one is equal either. Everyone is unique and incomparable.
Confidence is like a muscle. The more you use, the stronger it gets.
Click To Tweet
Read How To Make More Friends?
5 Powerful Tips To Boost Self-Confidence
Conclusion
To become successful, you have to boost your self-confidence. That will give you courage and strength to overcome obstacles and move forward fearless of failures.
Read How to Be Self Confident (with Pictures) – wikiHow
How do you boost self-confidence?
Love to hear from you about what has worked to build your self-confidence.
Kindly share the post on your social media and other networks.
Feel free to share your thoughts in the comment box below.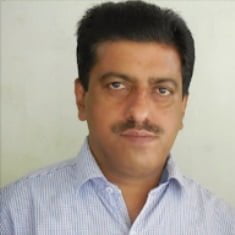 Mathukutty P. V. is the founder of Simply Life Tips. He is a Blogger, Content Writer, Influencer, and YouTuber. He is passionate about learning new skills. He is the Director of PokketCFO.
He lives with the notion of "SIMPLE LIVING, CREATIVE THINKING". He Believes – "Sharing is caring." and "Learning never ends."