(Last Updated On: December 7, 2021)
Do you know the success story of Sundar Pichai Google Ceo? Let's find how Sundar Pichai, a small-town boy, from Chennai, became India's Pride, by heading the biggest company in the world.
Sundar Pichai – Top 10 Rules For Success
Think about what's next
Empower people
Ideas matter
Take risks
Be an optimist
Solve problems
Follow your dreams
Have a good morning routine
Do what you love
Push yourself
About Sundar Pichai Google Ceo?
Pichai Sundararajan, also known as Sundar Pichai, is an Indian-American business executive. He is an engineer and the chief executive officer (CEO) of Google LLC.
Formerly the Product Chief of Google, Pichai's current role was announced on August 10, 2015, as part of the restructuring process that made Alphabet Inc. into Google's parent company, and he assumed the position on October 2, 2015.
Watch the inspiring video to know his biography and success story.
About Sundar Pichai Google Ceo
His father was a Senior Electrical Engineer in General Electric and managed a factory that made electrical components.
Earned his degree from Indian Institute of Technology Kharagpur in Metallurgical Engineering.
Holds an M.S. from Stanford University in Material Sciences and Engineering.
Worked in engineering and product management at Applied Materials and in management consulting at McKinsey & Company.
Joined Google in 2004, where he led the product management and innovation efforts for Google Chrome and Chrome OS.
He's been largely responsible for the work done on Google Drive.
He worked on the development of different applications (apps) such as Gmail and Google Maps.
On 13 March 2013, Pichai added Android to the list of Google products he oversees.
He had been suggested as a contender for Microsoft's CEO in 2014, a position that was eventually given to Satya Nadella.
He was selected to become the next CEO of Google on 10 August 2015.
In December 2019 he became the CEO of Alphabet, the group that owns Google.
Simplicity in life – About growing up in Chennai
There was a simplicity to my life, which was very nice compared with today's world. We lived in a kind of modest house, shared with tenants. We would sleep on the living room floor.
There was a drought when I was growing up, and we had anxiety. Even now, I can never sleep without a bottle of water beside my bed. Other houses had refrigerators, and then we finally got one. It was a big deal.
But I had a lot of time to read. I was processing a lot. I read whatever I could get my hands on. I read Dickens.
Friends, playing street cricket, reading books — that was kind of the totality of life. But you never felt lacking for anything.
Source The Newyork Times
"You Will Prevail" Sundar Pichai's Message To The Class Of 2020
https://www.youtube.com/watch?v=gEDChDOM1_U
Conclusion
Inspiring biography, success story, top 10 rules for success, quotes and motivational speeches of Sundar Pichai Google Ceo will surely help for success and happiness in your life.
Read more about Sundar Pichai in Wikipedia
Recommended for reading
Share the post on your network.
Feel free to share your views in the comment box below.
Photo Credits – Maurizio Pesce from Milan, Italy [CC BY 2.0], via Wikimedia Commons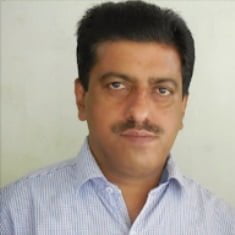 Mathukutty P. V. is the founder of Simply Life Tips. He is a Blogger, Content Writer, Influencer, and YouTuber. He is passionate about learning new skills. He is the Director of PokketCFO.
He lives with the notion of "SIMPLE LIVING, CREATIVE THINKING". He Believes – "Sharing is caring." and "Learning never ends."