(Last Updated On: July 1, 2021)
Have you heard the viral news about 15-year-old Gitanjali Rao of Indian-American descent selected TIME magazine's first-ever 'Kid of the Year'? Gitanjali Rao is selected from among 5,000 nominees and featured on the much-coveted cover. She was interviewed by actress and activist Angelina Jolie for the special cover which honours kids' achievements. Continue reading and watch the inspirational video to know more about Gitanjali Rao, the 15-year-old scientist.
Is Gitanjali Rao an Indian?
What did Gitanjali Rao invention?
Where does Gitanjali Rao live?
Where are Gitanjali Rao's parents from?
Meet Gitanjali Rao TIME's First-Ever Kid of the Year
In this video, Gitanjali Rao spoke about her astonishing work using technology to tackle issues ranging from contaminated drinking water to opioid addiction and cyberbullying. She also spoke about her mission to create a global community of young innovators to solve problems the world over.
"Observe, brainstorm, research, build and communicate." That is what Gitanjali Rao, the brilliant young scientist, and inventor told actor and philanthropist Angelina Jolie about her process, over Zoom, from her home in Colorado, during a break in her virtual schooling.
Watch this video to know more about her in her own inspiring words.
Who is Gitanjali Rao?
15-year old scientist Gitanjali Rao (born 19 November 2005) is an American inventor, author, scientist, and science, technology, engineering, and mathematics (STEM) promoter. She won the Discovery Education 3M Young Scientist Challenge in 2017 and was recognized on Forbes 30 Under 30 for her innovations. Gitanjali Rao was named TIME Top young innovator in 2020 for her innovations and "innovation workshops" she conducts across the globe and, on December 4, 2020, was featured on the cover of TIME magazine and named their first "Kid of the Year".
Where does Gitanjali Rao live?
Gitanjali Rao currently lives in Lone Tree, Colorado where she attends STEM School Highlands Ranch. Gitanjali Rao has expressed interest in studying genetics and epidemiology at the Massachusetts Institute of Technology. She has spoken up about the gender pay gap. She is conducting research at the University of Colorado.
Gitanjali Rao – Career
Gitanjali Rao was first influenced by a science kit her uncle gave to her when she was 4 years old.
When she was 10, Gitanjali Rao heard about the Flint water crisis while watching the news and became interested in ways to measure the lead content in water.
This led to her developing a device called Tethys based on carbon nanotubes that could send water quality information via Bluetooth.
Gitanjali Rao collaborated with a research scientist at 3M.
In 2017, Rao won the Discovery Education 3M Young Scientist Challenge and was awarded $25,000 for her invention, Tethys.
Tethys contains a 9-volt battery, a lead sensing unit, a Bluetooth extension, and a processor. It uses carbon nanotubes, whose resistance changes in the presence of lead.
She learned about carbon nanotubes while reading the Massachusetts Institute of Technology website.
Gitanjali Rao plans to work with scientists and medical professionals to investigate the potential of Tethys as a viable method.
She presented her idea at the 2018 MAKERS conference and raised a further $25,000.
In September 2018, Rao was awarded the United States Environmental Protection Agency President's Environmental Youth Award.
Gitanjali Rao was also awarded the Top "Health" Pillar Prize for the TCS Ignite Innovation Student Challenge in May 2019 for developing a diagnostic tool called Epione based on advances in genetic engineering for early diagnosis of prescription opioid addiction.
Gitanjali Rao developed an app named "kindly" that uses artificial intelligence that can detect cyberbullying at an early stage.
She is also an accomplished pianist. According to her mother, when Rao was three years old, she asked what she could do to help someone who was sick; playing music was suggested.
She is currently a member of Scouts and has enrolled in the Scouting STEM program in the United States, and is working on getting her pilot's license.
In 2020, Rao became the first person to receive TIME magazine's Kid of the Year designation.
Gitanjali Rao's innovations
When Gitanjali Rao was only 10-years-old, a Class 7 student, she created a device called Tethys, which utilises. This invention earned her the 2017 Discovery Education 3M Young Scientist Challenge.
Gitanjali Rao is also the brain behind another app, Kindly, that can detect cyberbullying in the initial stages, thanks to the prowess of AI technology.
Gitanjali also invented Epione, which works with human genetics, and can detect the growing problem of prescription drug addiction. The portable and efficient device can help physicians to identify the symptoms of addiction at an early stage.
Gitanjali Rao – A role model for young girls
Gitanjali Rao, the teenager is a true advocate of STEM. She works closely with schools and girls in STEM organisations across the world. She also works with global firms like Shanghai International Youth Science and Technology group and the Royal Academy of Engineering in London to run innovation workshops.
Books written by Gitanjali Rao
Gitanjali Rao has also written a book titled 'A Young Innovative Guide to STEM', which was published by Simon and Schuster in March 2020. This book aims to inspire others to take a more creative approach to solve problems. Gitanjali Rao's other book, Baby Brother Wonders was self-published in 2015.
Gitanjali Rao – Awards
Gitanjali Rao's work has garnered global attention.
EPA Presidential Award
George Stephenson Innovation Award 2020
Kumon 2019 Student Inspirational Award
TCS Ignite Innovation Top Health Pillar Award, and many more.
For her consistent contribution to society, Gitanjali Rao was featured in the web series Marvel's Hero Project as Genius Gitanjali. She has also mastered the art of playing the piano, enjoys classical dancing, singing, swimming, and fencing. She also plays regularly for the elderly population at assisted living centres.
Also read the inspiring story of Mansi Mehta, a 15-year old student, poetess, and a column writer from Surat.
Gitanjali Rao answering your questions
1. Where do you get your inspiration?
I get this question a lot and my biggest answer to you is I'm inspired by everything and anything around me. However, I only look towards solving it if I find a personal connection with a problem which I think is something that makes me want to continue going and keeping up that motivation to solve issues in society. So I look for problems on the news for magazines but I actually don't look out for these things looking for a problem specifically I watch them just for fun and try to pick up something that may be considerable to solve.
2. What process do you use?
This is a great question and my process is a five-step process which is, observe, brainstorm, research, build and communicate. And I like to use the mnemonic old bananas regularly belonging cake which is also a pretty good baking tip. But this is the process I used for every single one of my devices and it has stayed consistent and it has worked for me and I hope it works for all of you guys as well. But the biggest thing about innovation is innovation goes at your own pace.So this process that I use can take me anywhere from one day to one year. It just depends on how motivated I am to keep solving a problem.
3. How do you start a project?
So this is a fantastic question as well because sometimes it's really easy to get lost but I really like using the concept of icky guy and what that means is your reason for being. So my biggest piece of advice is draw three circles on a piece of paper and label one – your visions, label one – your goals and label one – your interests. And try to find something that will be right in the middle. So something that combines your visions, goals, and interests. This is something you love to do, this is your passion and this is how I work off to solve a problem. I use my passion to create solutions in the world and I think that it is a great way to stay motivated and continue innovating.
4. Where do you find mentors?
So this is a great question but it's also one that might be a little bit hard to answer. So finding a mentor seems like a very hard and tedious task but it's actually a fairly simple process. A lot of the mentors that I've worked with or the researchers that I've partnered with actually just came through a quick online google search. So that's what I suggest all of you to do. If you're looking for somebody in your subject matter that you would like to reach out to a simple google search to find their email and shooting out a cold email to them always does the trick. And the biggest thing to remember here is that it is okay to get a no because the no is the worst thing you're going to get. You can continue to try and you can continue to reach out to more people because there is nothing stopping you but yourself.
5. Why do I innovate?
So this is a cool question especially because it can be taken a lot of different ways. But the reason for me innovating is just because I love to see people benefiting from the work that I do. And whether that is something is picking up trash off the side of the road or creating something to help solve the opioid addiction crisis. I believe everything that I do makes a difference in my society and that's why I do it. I love seeing positive impact and positive change come out of the work that I do. So I use science and technology to solve global problems in my society
6. How do I communicate my ideas?
So this one might be a little bit broad especially because communicating your ideas has a lot of different portions to it. But my biggest piece of advice is know that you know your project and your idea better than anyone else and the best ways of communication are talking about it wherever you go, wherever you think it is relevant, but also sharing your work on social media and other online platforms for a better outcome of your idea. And the biggest thing to remember is that while your work is also valid it is also the idea of spreading awareness on a problem that you are solving.
So when I was creating Tethys while I did look at helping others, learn more about carbon nanotube sensors. I also talked a lot about the Flint water crisis and how many people are having to deal with lead-contaminated water all over the world. So when you communicate your ideas make sure to share not only your work but also the problem that you're solving.
7. How do you manage your time?
So managing your time seems like a lot of work especially when you only have 24 hours in a day. But my biggest piece of advice is look for what you want to do not what you need to do. So when I innovate when I do the activities that I love to do, I attempt to make sure that it's everything that I love to do so that I don't feel like I'm doing any extra work or anything extra that makes my day worse. Every new day is a new adventure for me which makes me very excited to get up and keep going and keeps me motivated to manage my time. And I will be completely transparent here and say that I still have not perfected the art of managing my time but I can tell you that I love what I do and that makes it that much easier.
Also read Maithili Thakur 20-YO Famous Indian Singer Gem Of Bihar
Gitanjali Rao Quotes
Hope to be as powerful as Indira Gandhi: Gitanjali Rao
While talking about her inspirations from India, the 15-year-old scientist said, "My biggest inspiration from India is Indira Gandhi. We share the same birthday. It is humbling. Her work and her leadership is something that I hope to embody someday."
"She is a passionate role model for me and I hope to follow in her footsteps someday and be as powerful as she is," she added.
Marie Curie is Gitanjali Rao's inspiration
While talking about her inspiration, Rao said, "Marie Curie is my greatest inspiration since I was in grade 2. Apart from that, my parents have been a huge support. My grandparents and family members from India have supported me."
Inspiration drawn in from India
"I travel to India multiple times. I have friends, family members, and cousins who live in India. Every time I go there, I have something new to learn," she said while talking to India Today.
While speaking about the strides she made in innovation and science, Gitanjali said, "A lot of the inspiration that I have drawn in from India. Looking at the water problem in India helped me understand how much of a widespread problem lead water is, especially in India."
Source: India Today
Photo Gallery of Gitanjali Rao
Conclusion
From the above, it is clear that Gitanjali Rao is really an inspiration to teenagers. There are many such brilliant children who are either not getting enough support from their parents and teachers or their parents are unable to support and promote them. Many parents are not ready to support their children because for them getting good marks is more important. Some parents force their children to take a career which they think is good for their future. Allow your children to choose the right career of their choice and interest. Identify the skills and talents of your children, support them to research and find solutions for society and become successful persons in their life.
Inspiring stories of young Indian children
Thank you for the visit. Hope you enjoyed your reading.
Kindly share this article on your network and help others to read.
Please leave your views about this article on the comments box.
Reference: Wikipedia Featured Image Photo credits – Twitter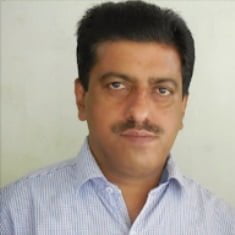 Mathukutty P. V. is the founder of Simply Life Tips. He is a Blogger, Content Writer, Influencer, and YouTuber. He is passionate about learning new skills. He is the Director of PokketCFO.
He lives with the notion of "SIMPLE LIVING, CREATIVE THINKING". He Believes – "Sharing is caring." and "Learning never ends."