(Last Updated On: October 22, 2022)
Do you allow your child to grow self to handle life independently? Are you a parent giving and doing everything for your children and not allowing them to do anything of their own? If yes, you are doing wrong. You must let your child grow self to become a successful person in life. Give your child only what is actually required and let the child grow self and become strong to handle life independently.
Let your child grow self
Letting your child grow self doesn't mean giving all the freedom to whatever they like. But it means to avoid overparenting and also make them realise the struggle and difficulties of life. If you give them everything as and when they ask, they will not understand the difficulties to earn money required for their need. Below is a short story that explains the importance of letting self grow.
Moral story of plants
The father and son brought 2 fruit plants from the nursery. Both planted their small plants and took care of their plants. The son used to come near the plant at least three times a day for watering and fertilising. But his father occasionally only maintained the plants.
Plants reached half growth. One day there was a strong wind and rain. The son's plant uprooted and fell down but the father's plant did not even budge. Seeing this the son asked his father what may be the cause of the incident. His father replied, "You gave your plant everything it needed on time. It did not seek anything in itself and hence its roots were not spread enough and strong. I gave my plant only what was actually needed. For the rest, its root spread wide to seek more. So its root was strong enough to hold the plant from the wind."
Moral
Give and support your children only what is needed. Let them seek more and self grow with courage and self-confidence.
Avoid overparenting – Let your child grow self
Do not build a wall around them through overparenting. Overparenting Damage The Future Of Your Children. Many parents do not allow their children to do anything. They think their child can't handle things properly. They are like the plant of the son in the above story. They do everything for their child and also make them happy with money and things whatever they ask for. Even if the parents do not have enough money, they will find the money required from other sources because they don't want their children to be sad. They don't want their children to feel difficulty in anything. These children do not know what are the problems in life. They become not strong enough to handle difficult situations in life. This leads them to stress and depression in the future. Let them realise how valuable they are.
Physical Punishment Of Children Is Not Good For Children's Development
How to make your child self grow?
When caring and loving your children, you must ensure that they are not losing their self-confidence and courage to face challenges. They must learn to overcome obstacles to become successful in life. They should learn the importance of a positive attitude to face challenges and turn failure into success. Parents should teach them not to worry about failures because better results are awaiting them.
Excessive care is not good
Excessive care is not good for your children. They need to be made capable of growing on their own and finding their own ways for success. For anything that grows to receive constant help from somewhere has a tendency to tilt that side and once it will fall to that side. When we get constant help from somewhere we become lazy. We do not feel to work because we are already getting everything without any struggle. When you always help your children in everything you are not allowing them to self-growth. Let them understand the real value of life.
Let children self grow and become independent
Allowing plants to grow is more important than cultivating. Any living thing has the ability to form on its own and survive in its own style. It is the parents' responsibility to maintain that naturalness. Parents should take care of their children and help them. At the same time, parents should allow the child to grow self. Teach your children to do small jobs at home, like washing and ironing their clothes, keeping their study tools properly, handling a small amount of money. Also, let them realise the difficulties of earning money for living because that will make them understand the value of money. They should understand the struggle and sacrifices of parents to feed and educate them. If children do not realise the struggle, they will not take care of aged parents in future. Teach them to be grateful to parents for their sacrifices and love
Allow to choose the right career
Some parents do not allow their children to choose the right career of their choice and interest. Parents force their children to join medical, engineering and such professional courses because parents think those are better for the future of their children. When a child does not have an interest or skill in a particular field, that child can't concentrate on the study and that make them stressed. Another problem is comparing children with their friends and forcing them to do better. This makes the child stressed and forced to take the wrong steps. Allow your child to choose the right career of his/her interest. Never compare them with others. Let them study and do better in their own way.
Is It Necessary To Have Healthy Relationships With Parents?
Do you know anything can be destroyed in two ways, either smashed or loved? Make your children strong enough to handle any situation. There will be at least an attempt to hold on in front of those who are going to break. It will add more awakening and energy.
What to ask in front of those who see and do anything? Those who have never experienced any shortcoming will not strive for anything. Let your children experience the struggles and difficulties in life.
The real care is to build roots. Leaves and flowers will grow spontaneously if you know how to stand firm. So, make the roots strong enough to hold the entire tree. That is the duty of the parents.
Teach Kids Self-Protection To Handle Any Bad Situation
Conclusion
Hope that you will let your child grow self and become a successful person in life. You should teach your children how to behave with others and how to handle tough situations and when facing failures. Challenges and failures should not make them stressed and depressed. They should learn to light up their inner self to deal with pain. Children should learn to heal their emotional pain. They should learn how to deal with toxic people. Parents are the first and best teachers for their children. Avoid teaching children bad lessons. Teach them good lessons so that they will be grateful to their parents for their sacrifices and love. Don't just feed the hungry stomach, fill the mind with positive vibes and help the child grow self to become successful in life.
Recommended for further reading
Thank you for the visit. Hope you enjoyed your reading.
Kindly share this article on your network and help others to read it.
Leave your thoughts and suggestions in the comment box below.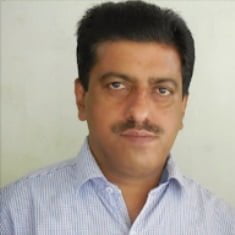 Mathukutty P. V. is the founder of Simply Life Tips. He is a Blogger, Content Writer, Influencer, and YouTuber. He is passionate about learning new skills. He is the Director of PokketCFO.
He lives with the notion of "SIMPLE LIVING, CREATIVE THINKING". He Believes – "Sharing is caring." and "Learning never ends."