(Last Updated On: February 22, 2022)
Do you have many friends in the school and neighbourhood? Never keep bad friends because they will take you on the wrong path and damage your life. You should always identify your friends and keep only good friends who can support and guide you on the right path to a successful life.
Never Keep Bad Friends
We all need friends to live in this world. It is important to identify your friends and avoid company with bad friends. In the present technology world, people have many online friends whom they might have never seen and do not know actual facts about them. In the news, we hear many bad incidents through online friendships with bad friends. Many cheating incidents of money, marriage and others. Sometimes, innocent people join social media groups of bad friends. Online cheaters mainly target teenagers, youth and ladies who do not have enough knowledge about social media and the internet. They give them temptations through attractive offers and attractive materials. You should be careful when selecting friends in real life or on social media.
Never Keep Bad Friends – Avoid Damage To Your Life
What you should do?
Ignore baseless comments from bad people or on social media. Never forward fake news on social media. Don't fall into teenage addictions or smartphone addiction. Your goal should be to achieve success and happiness in life. When you are in trouble, don't hesitate to share problems with family members. Your family members, your parents are the most trustable people to solve your problems. Always maintain healthy relationships with your parents. Never share your personal or family problems with unknown persons. Learn to deal with toxic people. If you are hurt by others or stressed with bad incidents, Light Up Your Inner Self To Deal With Your Pain. Remember, life is not always happy. Mistakes can happen. Learn To Heal Your Emotional Pain.
Conclusion
Bad friends will tell you many wrong suggestions which look good. Many offers will look attractive. Think before you take action or discuss with family members. Make more good friends who can support and guide you on the right path. Never keep bad friends in your life.
Do you have bad friends? If yes, remove them now.
Thank you for the visit. Hope you enjoyed your reading.
Kindly share this article on your network and help others to read it.
Leave your thoughts and suggestions in the comment box below.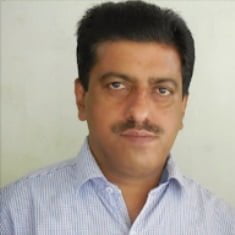 Mathukutty P. V. is the founder of Simply Life Tips. He is a Blogger, Content Writer, Influencer, and YouTuber. He is passionate about learning new skills. He is the Director of PokketCFO.
He lives with the notion of "SIMPLE LIVING, CREATIVE THINKING". He Believes – "Sharing is caring." and "Learning never ends."