(Last Updated On: August 26, 2022)
We all have good habits and bad habits. We should stop bad habits otherwise they will destroy our life. There are always major differences between successful and unsuccessful people. We can learn many things from the life of successful people. Following their rules for success will help us to move forward and achieve success.
What Are Habits?
Many times we use the phrases 'Good Habit' and 'Bad Habit'. Normally we identify it by looking at the actions of a person. Yes, Habits are actions you perform as per the small decisions you make. If your decisions are good, then you have good habits. If decisions are negative, you will perform bad habits.
What are the results of habits?
Make your life happy or unhappy.
Life is successful or unsuccessful.
Give you a good name or a bad name.
Make you a good person or a bad person.
Habits Of Successful And Unsuccessful People
What are some common habits of Unsuccessful people?
Never set goals
Don't know what they want to be
Stop learning
Waste their time
Act before think
Think they know everything
Have a sense of entitlement
Fear change
Give up easily
Get distracted every day
Horde information and data
Think, say and do negative things
Criticise unnecessarily
Blame others
Always angry with others
Talk more than they listen
Try to bring others down to their level
Hold a grudge
Take the easy way out
Read How To Set Goals To Become Who You Were Meant To Be.
Never Stop Learning | Update Your Knowledge
You must have heard the saying "A true learner always looks for gaining knowledge at any age.'' 96-year-old Karthyayani Amma scored 98 in Kerala Literacy Mission test and proved this saying is correct.
Time Is Precious And Priceless | Never Waste Time
Never Judge A Person Without Knowing The Truth.
Learn Tips For Assertive Without Being Rude.
Read How to Control Anger with Easy Steps.
Do you know the best sincere form of respect is listening?
Some common habits of successful people
Read, Learn and improve every day
Have a burning desire
Know purpose and mission
Set goals and targets
Create make to-do lists
Work with passion and commitment
Track progress of work
Take risks
Handle problems well
Learn from mistakes
Accept responsibility for their failures
Embrace change
Spend time with the right people
Maintain a proper balance in life
Think long-term
Being humble
Talk about new ideas
Share good information and data
Want others to succeed
Compliment others
Exude joy
Forgive others
Grow yourself every day with easy self-development tips.
Do you know the secret formula to find your passion?
Read How to tap into character strengths to change your life.
Never keep bad friends because they will damage your life.
Positive attitude and optimism are important for a successful life.
Set effective goals and achieve success.
Learn The secrets about forgiveness and self-forgiveness.
Daily Habits of Successful People – Brian Tracy
If you read life stories of successful people, you can find most of them have certain habits in their daily routines.
Daily Habits Of Successful People: It's All About Routine
10 Morning Routine Habits of Successful People
This is a video created by Practical Psychology to help people to identify, remove, and create habits in all aspects of life. In this video, you will learn 10-morning routine habits that a ton of successful people have, and hopefully be able to implement them in your life for better results!
15 Habits all successful people have
This video will help in understanding the daily habits that successful people use to fine-tune their values and standards.
Conclusion
Try to adjust and align thoughts with successful people to have a profound effect on how people see you. Read inspiring stories of successful persons and watch their motivational talks. Pick up their rules of success and try to make changes in your life.
What others are reading?
What successful habits do you practice when you start your day?
Do you have any bad habits?
Please share the post on your social media and other networks.
Feel free to share your thoughts in the comment box below.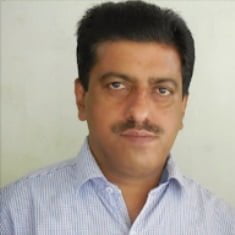 Mathukutty P. V. is the founder of Simply Life Tips. He is a Blogger, Content Writer, Influencer, and YouTuber. He is passionate about learning new skills. He is the Director of PokketCFO.
He lives with the notion of "SIMPLE LIVING, CREATIVE THINKING". He Believes – "Sharing is caring." and "Learning never ends."