(Last Updated On: August 26, 2022)
An assertive person always expresses his/her views overcoming the fear of speaking in a confident and proper way. Sometimes assertiveness comes as rude to other people.
Assertiveness helps to communicate with others honestly and cultivate authentic relationships. Assertiveness also helps to better understand your own feelings and get your needs met.
Who is an assertive person?
"I've worked very hard at understanding myself, learning to be assertive. I'm past the point where I worry about people liking me." Pam Dawber
Being assertive is a core communication skill. It is a constructive way of dealing with difficult people.
You can express yourself effectively and stand up for your point of view, achieve goals, and solve a problem. While doing this you should always respect the rights and beliefs of others.
"The difference between successful people and really successful people is that really successful people say no to almost everything."  Warren Buffett
You can set boundaries verbally or through actions to let others know what you will tolerate and what you will not tolerate.
"Turtle, Tiger or an Owl? How are you communicating/ exhibiting your behaviour? Communicate Assertively with a clear Goal.. be heard and pay heed to others' viewpoints." Image and quote Credits LinkedIn
Learn How To Tap Into Character Strengths To Change The Life?
Tips for assertive without being rude
Don't overdo things
Have clear boundaries in mind
Don't lose your manners and values
Don't play a screaming match
Keep eyes on your goal
Prepare and practice
In this video, you will learn tips on how to be a confident person without coming as rude.
How to Be Assertive in Any Situation
Assume they can't read your mind
Address the person causing the conflict
Use "I" Statements
Learn to say no
Don't apologize
Treat everyone with respect
Being assertive in any situation is crucial to getting the most out of life. It can be challenging, especially if you have the following beliefs.
"Being assertive in any situation causes a lot of conflicts"
"Being assertive in any situation makes you less likeable"
"Being assertive is not nice."
There are so many beliefs you may have about being assertive. It is also possible you may think of aggression instead of assertiveness.
[bctt tweet="Lack of assertiveness could cost you a lot of income, meaningful relationships, and happiness." username="simplylife_tips"]
Conclusion
Choose your words carefully. Think before you speak. Watch your body language.
Handpicked articles for your reading
Did you find anything in this post useful?
Are you rude to others?
Kindly share the post on your network.
Feel free to share your views in the comment box below.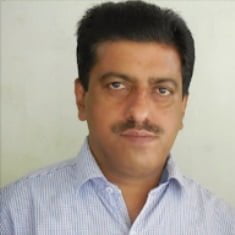 Mathukutty P. V. is the founder of Simply Life Tips. He is a Blogger, Content Writer, Influencer, and YouTuber. He is passionate about learning new skills. He is the Director of PokketCFO.
He lives with the notion of "SIMPLE LIVING, CREATIVE THINKING". He Believes – "Sharing is caring." and "Learning never ends."