(Last Updated On: August 26, 2022)
Do you know how to tap into character strengths to change your life?
Tips to tap into character strengths to change the life
1. Find a meaning for your life
Spend a few minutes and find out the meaning of your life. What is important and why is it important? What are your dreams and how to achieve that? How can you attain happiness? It is necessary to find a meaning for your life which will help to take the right direction to live life.
2. Note down dreams
Note down dreams and see them every day to bring your dreams to life. This will help you believe and try the possibility of achieving these dreams and make them real.
3. Set goals to achieve dreams
Set goals and try to achieve them. Your goals may change from time to time. Take small steps to change a life.
4. Do scary things
Be fearless of doing scary things. That will become one of complacency, comfort, and happiness.
5. Face challenges fearless of failures
Do you fear failures? Fears in life stop you from living life to the fullest. Remember that failure is a part of life. Move forward fearless of failures. Learn How To Turn Failure Into Success?
6. Forget the past
Don't spend all your time thinking about the past.  Just forget the past otherwise you will miss the present and the future. Do you have anxiety or depression problems?  Find here how to cope with anxiety and depression.
7. Live in the present
If you think and worry about all your problems and discontent in the present, you will miss the precious beauty of the present. Avoid any negative thinking or worry about problems.
8. Enjoy learning
Don't think you are old and your learning age is over. You should read books and learn new things whenever you get a chance. Make use of the time to learn something new and gain more knowledge. With more knowledge, you get more confidence.  Learning gives your life meaning and makes it worthwhile.
9. Accept and love you
You are the only person who can create changes in your life and create those changes you have to like yourself. Find the courage, love yourself, and do whatever you feel is right and love. Don't bother about what others talk about you.
10. Live a well-balanced life
As you grow older, your physical, emotional, and spiritual state changes. Control of this problem depends on how you feed your mind and body by doing exercises, meditation etc. Try to have a well-balanced life. Find a few tips to relax and find a bit of inner peace.
Change your thoughts and you change your world. Norman Vincent Peale
Click To Tweet
"Incredible change happens in your life when you decide to take control of what you do have power over instead of craving control over what you don't." Steve Maraboli
Conclusion
This is your life. You are the only person responsible to make it successful. You have a choice to make as to how you want to change your life. So what are you waiting for?
Related Posts
Related Articles:
How to Change Your Life – WikiHow
Did you find any useful tips in this post for Character Strengths To Change your Life?
If you found this post useful, please recommend and share it to help others find it! You can easily share by clicking on the share buttons. Remember"Sharing is Caring!"
Feel free to share your views in the comment box below.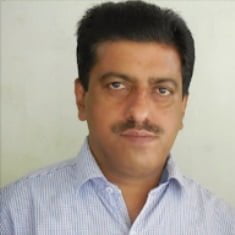 Mathukutty P. V. is the founder of Simply Life Tips. He is a Blogger, Content Writer, Influencer, and YouTuber. He is passionate about learning new skills. He is the Director of PokketCFO.
He lives with the notion of "SIMPLE LIVING, CREATIVE THINKING". He Believes – "Sharing is caring." and "Learning never ends."