(Last Updated On: June 28, 2023)
The achievement of Gahana Navya James, a 25-year-old from Puliyannoor, Pala, in Kottayam District, securing the sixth position in the highly esteemed UPSC Examination, is a moment of great pride for the people of Kerala. Gahana's remarkable feat was accomplished in her second attempt at the examination. The Union Public Service Commission declared the results of the Civil Service Examination on Tuesday, where it is noteworthy that the top four ranks were all achieved by women, symbolizing the increasing empowerment of women in India. In this post, we will delve into the inspiring journey of Gahana Navya James.
Family Of Gahana Navya James
Gahana Navya James is the daughter of C K James Thomas, a retired professor from the Department of Hindi at St. Thomas College, Pala, and Dr. Deepa George, who is a professor in the Department of Hindi at Sree Sankara Acharya University, Kalady.
Gahana Navya James is also recognized as the niece of Sibi George, an Indian Foreign Service (IFS) officer currently serving as India's Ambassador to Japan.
Education – Gahana Navya James
Gahana Navya James received her early education at Chavara Public School until Grade 10. For her Grades 11 and 12, she attended St. Mary's School. She pursued her undergraduate degree in History at Alphonsa College in Pala. Following that, she completed her post-graduation in Political Science at St. Thomas College, Pala, where she achieved the first rank in her program.
Currently, Gahana is dedicated to her pursuit of a PhD in International Relations. She secured the Junior Fellowship in the UGC NET examination, enabling her to further her research in the field.
Gahana Navya James pursued a humanities-focused curriculum during her higher secondary education and made a deliberate choice to specialize in History during her undergraduate studies. She further honed her academic journey by selecting Political Science as her field of focus for her post-graduation. Gahana's dedication and exceptional performance were evident in both her undergraduate and post-graduate studies, as she attained the prestigious first rank at Mahatma Gandhi University for both degrees. Her consistent academic excellence showcases her passion for the subjects and her commitment to achieving outstanding results in her chosen fields of study.
Self-Study
Gahana consistently excelled academically, showcasing exceptional performance in the classroom. Her remarkable achievement in securing her position was accomplished without the assistance of coaching. Instead, she relied on her own resourcefulness, utilizing newspapers and the internet as valuable tools for learning and gathering information. Gahana's habit of reading newspapers since childhood played a significant role in shaping her perspective on diverse issues and developments, ultimately aiding her success in the UPSC exams. Her dedication to staying informed and evolving her opinions proved instrumental in her preparation and achievement.
Despite residing near the coaching hub of Pala, Gahana Navya James made a conscious decision to pursue self-study for her exam preparation. Despite the availability of coaching centres in her vicinity, she chose to rely on her own efforts and determination. This choice highlights her confidence in her abilities and her commitment to taking a personalized approach to her studies. By opting for self-study, Gahana demonstrated her resourcefulness, discipline, and resilience in charting her own path towards success. Her decision is a testament to her independent nature and her belief in her own capabilities to achieve her goals. She taught us determined to succeed is the only way to overcome failures and achieve your goals in life.
Preparation for UPSC
Filled with excitement about her achievement, Gahana expressed to reporters that she did not seek any coaching to successfully clear the competitive exam. Instead, she credited her uncle as a significant source of inspiration and mentioned that her younger brother, who is currently pursuing a degree at St. Thomas College, played a crucial role in motivating her.
Gahana revealed that her primary sources of information gathering were newspapers and the internet. Through these mediums, she diligently collected the knowledge and resources necessary for her exam preparation. Her dedication and self-motivation propelled her to achieve such a remarkable rank in the Civil Service Examination.
Since childhood, it had been Gahana's dream to become a public servant or a civil servant.
"Extremely happy with the results. It has been my dream since my childhood. Just wanted to give my best to the exam while writing it," an elated Gahana said to Onmanorama
How To Prepare For UPSC IAS Exam And Stay Focused?
UPSC AIR 6th Gahana Navya James Celebrates With Her Family
Amidst the wave of aspiring engineering and medical students, as well as those preparing for various competitive exams, who sought coaching in Pala, a renowned coaching hub in central Kerala, Gahana Navya James from Mutholi chose a different path. She placed her trust in her own abilities and opted for self-study to pursue her goals. Notably, even her mock interviews were conducted by her younger brother, Gaurav Amar James, who is currently pursuing a degree.
The announcement of the UPSC Civil Services 2022 exam results brought great news for Gahana. At just 25 years of age, she emerged as the sixth-ranked candidate in the entire country and attained the distinction of being the top performer from Kerala. Her remarkable achievement not only reflects her unwavering determination but also highlights her exceptional capabilities. Gahana's success serves as an inspiration to countless individuals, showcasing the power of self-belief and the potential for extraordinary accomplishments through dedication and hard work.
Other Keralites Ranked In UPSC 2022
It is commendable to note that Malayalees Arya V M secured the 36th rank and Anoop Das achieved the 38th rank in the Civil Service Examination. Moreover, there is news that a total of 10 Malayalees have made it to the top 100 positions. H S Bavana, Vaishnavi Paul, and Malini S have also achieved notable ranks, securing the 55th, 62nd, and 81st positions respectively. This highlights the impressive performance of individuals from Kerala in the examination.
Conclusion
In conclusion, the achievements of Gahana Navya James, Arya V M, Anoop Das, H S Bavana, Vaishnavi Paul, Malini S, and other Malayalees in the Civil Service Examination exemplify the determination and dedication of individuals pursuing their dreams. Their remarkable ranks and inclusion in the top 100 positions highlight their hard work and potential within Kerala. These individuals serve as an inspiration to aspiring civil servants, emphasizing the importance of perseverance, self-motivation, and utilizing available resources. Their accomplishments not only bring pride to their families and communities but also contribute to the overall progress and empowerment of individuals from Kerala. May their success encourage others to strive for excellence and make meaningful contributions to public service.
Recommended for further reading
Does Gahana Navya James's inspiring success story inspire you?
Thank you for your visit.
Don't forget to share it.
Leave your comments inn the box below
PVM
Featured Photo Credits: Facebook
References: Onmanorama Indianexpress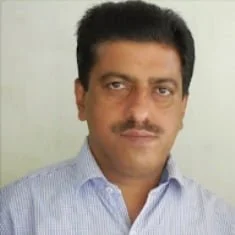 Mathukutty P. V. is the founder of Simply Life Tips. He is a Blogger, Content Writer, Influencer, and YouTuber. He is passionate about learning new skills. He is the Director of PokketCFO.
He lives with the notion of "SIMPLE LIVING, CREATIVE THINKING". He Believes – "Sharing is caring." and "Learning never ends."