(Last Updated On: August 26, 2022)
Have you ever felt sorry for not being able to become successful in something which you have the skill to do? It happens to many people. Do you know the reason behind this? The main reason is a lack of self-confidence. Never stop believing in yourself even for a second.
Never Stop Believing In Yourself
What is the secret of successful people? It is not just their intelligence, opportunity, or resources, but it is their self-confidence.
Do you find any difficulty in believing in yourself? You can't believe in yourself when your mind has negative feelings.
Tips for never stop believing in yourself
Find Easy Way To Get Love, Wealth And Success
Read What Are The Secrets To Sound More Confident
Never stop believing in yourself, and success will always accompany you.
Click To Tweet
Conclusion
You have what it takes to be successful and happy in this life. It is your responsibility to make life successful. Believing in yourself can help you give the courage to do anything fearless of failures. You will be more willing to take risks.
What others are reading?
What is your view about believing in yourself? Do you believe in yourself?
Please share the post on your social media and other networks.
Feel free to share your thoughts in the comment box below.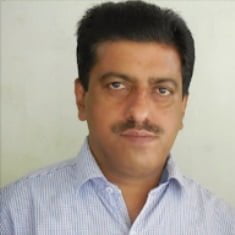 Mathukutty P. V. is the founder of Simply Life Tips. He is a Blogger, Content Writer, Influencer, and YouTuber. He is passionate about learning new skills. He is the Director of PokketCFO.
He lives with the notion of "SIMPLE LIVING, CREATIVE THINKING". He Believes – "Sharing is caring." and "Learning never ends."