(Last Updated On: July 1, 2021)
Do you have the habit of self talk when in trouble or your mind is disturbed? Are you aware of the bad effects of negative self talk? Positive self talk can make your day bright but negative self talk can make it stressful.  Let's try to find a few bad effects and solutions to self talk.
Do you have negative self talk problem?
We are often taught that our actions speak louder than our words. But if you recall the past you will realise the words have more power than actions. Because you can correct wrong actions, but words once said cannot be taken back.
From time to time most of us experience self-talk and it comes in many forms. Many times we experience negative self-talk and that creates significant stress and become an obstacle for success. This kind of talk has bad effects on our body, mind, our life, and our loved ones.
Do you waste a lot of valuable time on negative self-talk? For eg., you are not good enough, smart enough, talented enough to do something and achieve success. This kind of negative thought creates fear in your mind and you lose courage and energy to start and move forward to achieving the goal.
Your words matter and the words you self-talk and with others can impact everything in your life.
Click To Tweet
What is an example of positive self talk?
'I can do it. ' 'I'm good enough. ' 'I am strong enough to handle this ' 'It doesn't matter if I make a mistake.' This kind of self talk giving courage to the mind are positive self talk.
The secret to changing negative self talk by renewing your mindset
Bruce Pulver | TEDxFlowerMound
Bruce Pulver is obsessed with words. He was downsized in his career, and after that, he had to change his mindset to navigate a new path.
In this talk, Bruce Pulver explaining why the words you use matter and how changing your words can change your mindset.
Words change lives and save lives. Sometime's you have to use those words instead of waiting for someone else to give them to you. You can change your own life.
How negative self talk can be changed to positive self talk? – Infographic
This infographic displays how negative thinking can be changed by using positive self talk to more positive thinking. This will result in feeling better overall.
Read Power Of Thought | How To Unlock The Full Potential Of Your Mind?

How to stop negative self talk?
Positivity can find a solution to every problem. Read motivational books and articles, surround yourself with good friends, listen to relaxing music for stress, keep engaged and reduce free time.
Try to do small physical activities like gardening, kitchen garden, cleaning household articles, vehicles etc. These all will help to keep the mind engaged and increase the chance to positive self-talk. Meditation is a great way to end negative thoughts.
How to end negative self talk? – Jim Kwik
In this video Jim Kwik shares one of the most important methods to end negative self-talk.
Dr. Nick C. Cicchino – Commented on Linkedin
"It all comes down to one's MINDSET. As human beings at times self-doubt rears its ugly head and tries to keep us from doing what we have planned for ourselves. However, the good news is if you have self-confidence and self-awareness you should be able to overrule such negative self-talk and stay focused at the task(s) at hand"
"Be very careful what you say to yourself because someone very important is listening . . . YOU!" – John Assaraf
Thanks Dr. Nick C. Cicchino for your valuable advice.
Read Self Discipline Benefits | Why Self-Discipline Is So Hard To Master?
5 Tips to improve your self talk
Listen Critically to Your Inner Critic
Create Psychological Distance from Yourself
Treat Yourself as a Friend
Fit Your Conversation to Your Goal
Say, "I Don't," instead of "I Can't"
Read the details of the above points
Conclusion
Negative self talk can become an obstacle from being productive and partaking in the abundance that life has to offer. To enjoy and become successful in life, we should learn to stop this.
Related articles for reading
One request?
I've put so much effort writing this blog post to provide value to the visitors. It'll be very helpful for me if you consider sharing it on social media networks. Thanks for spreading the love with others. Remember " Sharing is Caring!"
Your valuable suggestions and comments will help to make my effort on this small blog a success.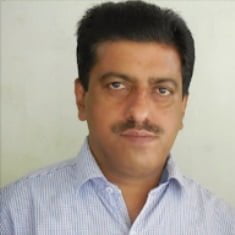 Mathukutty P. V. is the founder of Simply Life Tips. He is a Blogger, Content Writer, Influencer, and YouTuber. He is passionate about learning new skills. He is the Director of PokketCFO.
He lives with the notion of "SIMPLE LIVING, CREATIVE THINKING". He Believes – "Sharing is caring." and "Learning never ends."