(Last Updated On: August 26, 2022)
Smile at life and make others smile. That is the best gift you can give to others free of cost. Always Stay Happy. Are you wondering how can always be happy? That is simple. Continue reading to know the easy tricks to learn for always happiness in your life.
Always Stay Happy
If you are able to make smile the poor and needy, that would be the most precious gift you can give to them. Always be happy in life
Click To Tweet
How to be happy in life always?
Today is a new day, so make sure you do not allow anything or anyone to bring your spirits down.
Click To Tweet
This is a very nice Morning Quote happy always. Look at the face of the child. That face speaks a lot of his mind. Learn to always be happy in your life.
If you are a leader, your facial expression can influence others. Always keep a good facial expression and do only good things so that people appreciate your leadership.
Conclusion
Life is filled with sorrows and happiness. It is your responsibility to make it happy and successful. Avoid Negative Thoughts.
Always stay happy and smile at life and it shall reciprocate by smiling back at you and making your day even lovelier. Live life to the fullest.
Related articles
Read 4 Ways to Live A Happy Life – wikiHow
Do you make others smile?
How do you always stay happy?
Please share the post on your social media and other networks.
Feel free to share your views in the comment box below.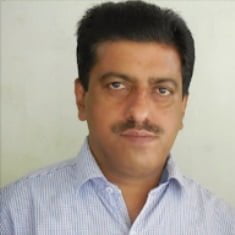 Mathukutty P. V. is the founder of Simply Life Tips. He is a Blogger, Content Writer, Influencer, and YouTuber. He is passionate about learning new skills. He is the Director of PokketCFO.
He lives with the notion of "SIMPLE LIVING, CREATIVE THINKING". He Believes – "Sharing is caring." and "Learning never ends."