Do you allow your children to do normal things or always make limits? Never forbid children from doing normal things.
You may be thinking limits make the child feel safer and calmer.  Your friends also might have suggested making restrictions on everything.  But certain restraints can do just the opposite and make your child feel insecure and slow development in life.
Never forbid children from doing normal things
Asking questions
Feeling angry or jealous
Being Greedy
Saying 'No'
Having secrets
Being afraid
Being noisy
Crying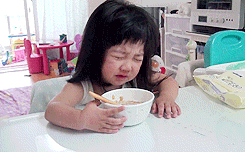 Here are 10 Important Things Your Child Should Learn By Age 10
9 Things you should never forbid children from doing
"Let us sacrifice our today so that our children can have a better tomorrow. A. P. J. Abdul Kalam"
Children learn to smile from their parents. Shinichi Suzuki
Click To Tweet
Do you know Parenting Mistakes You Should Try To Avoid For Better Parenting
The most important thing that parents can teach their children is how to get along without them. Frank A. Clark
Conclusion
Allow children to do things which do not harm them physically, mentally or affect their behaviour. Restricting everything will make them take actions without your knowledge which may create trouble.
Related article found in wikiHow How to Raise a Child
Do you like to share any parenting mistakes that all of us should avoid?
Feel free to share your views in the comment box.
"Sharing is Caring" Share this article on your network.
He is the founder of Simply Life Tips. Lives with a notion "SIMPLE LIVING, CREATIVE THINKING". Blogging is a passion and also for sharing the knowledge gained through reading and from life experiences. Always eager to learn new things. Read More