(Last Updated On: January 18, 2023)
Many parents, especially mothers, ask questions about the required nutritional supplements for children for their physical and mental growth. In the present world, many products are being promoted as essential nutritional supplements for children. In this article, find what are the required nutritional supplements for Children.
Nutritional Supplements For Children
Parents have a lot of questions and doubts. These are a few common questions they asked about nutritional supplements for children.
What nutritional supplements should I give my child?
It is important to note that breast milk is the most important nutritional supplement you can give your baby starting from birth. Exclusive breastfeeding is recommended to six months of age and after that adding semi-solid foods and solid foods from the family, a pot diet is most important.
Benefits of Breastfeeding For The Mother and Baby
Is breast milk enough? Do I have to give any other vitamin drops to my baby?
Breast milk provides the most important nutrients that are needed even for brain growth such as omega-3 fatty acids, omega-6 fatty acids DHA choline and all the other amino acids that are required for growth. Except for vitamin D, no other vitamin supplement is needed for babies who are exclusively breastfed. Iron may be needed after six months of age, preterm babies may need to be on nutritional supplements such as vitamins and iron which will be advised by your paediatrician.
The Importance Of Breastfeeding: Expert Advice, Nutrition & Benefits
What can I do to increase my baby's height?
Coming to preschool and school-aged children again parents ask us doctor what can I do to increase my baby's height? What can I do to improve his mental ability and intelligence? It's important that genetic factors are the most important factors for determining the baby's height. What height eventually a child attains is dependent on the height of the parents. Of course, good nutrition and exercise are important. In cases of malnutrition then the child's growth will be stunted.
How To Increase Weight In Toddlers? 5 Foods For Toddlers
What can I do to improve his mental ability and intelligence?
And again there are no medicines which can improve a baby's mental ability or intelligence. Many parents ask us, if should we give Chavanprash, or Svarnuprash. Are all these useful?
The Indian Academy Of Pediatrics strictly does not recommend giving any of these supplements. It is important to give a balanced diet which consists of at least five servings of fruits and vegetables, whole grains, legumes, proteins and fats. The carbohydrates should be about 50 to 55 per cent. The protein should make up about 25 to 30 per cent and fats should make up the remaining. So this balanced diet is important for children. It is very very important to avoid junk food. Adequate sleep and exercise and play are again the most important determinants to boost immunity in a child.
Sleep Pattern
Children one to three years of age should sleep for at least 12 to 14 hours, 3 to 6 hours should sleep for 10 to 12 hours, 7 to 12 years of age should sleep for about 9 to 10 hours and adolescents should get about 8 to 9 hours of sleep. One to two hours of exercise, outdoor play is very important again.
What Is A Healthy Lifestyle For Children?
Teenagers
When it comes to teenagers parents ask us my teen is very fussy about food. He's eating a lot of junk food. and some of them also say that my daughter has decided to turn vegan and is giving up dairy products. How will this affect her health? Some of them say my son wants to go to the gym and build his muscles. Should I give him the protein powders which he is asking for?
So again it is not really advisable to give any of the supplements which only have sugar or very high amounts of protein which are not physiological for the body. Teenagers can develop iron deficiency, especially, girls when they are menstruating and sometimes the periods may be irregular and heavy. So it is important to give sufficient amounts of iron, and calcium for the growing bones. Vitamin D in the form of sunlight exposure, and maybe supplements and adequate protein.
That is all that is needed and you may consult your paediatrician for any further advice.
Conclusion
From the above, you found that breastfeeding is the most important for babies and after a certain age, normal healthy food is required. A healthy diet will provide everything required for the physical and mental growth of your child. Avoid junk foods and unnecessary products being promoted by companies. Always consult your doctor and follow their advice.
Thank you for your visit.
Don't forget to share it.
Leave your thoughts in the comment box below.
References and credits: Dr Jyothi Raghuram, Aster Women And Children's Hospital, Bengaluru.
You can download Which nutritional supplements are needed for my child?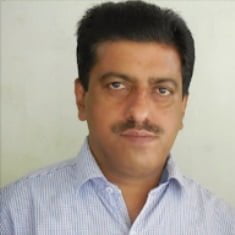 Mathukutty P. V. is the founder of Simply Life Tips. He is a Blogger, Content Writer, Influencer, and YouTuber. He is passionate about learning new skills. He is the Director of PokketCFO.
He lives with the notion of "SIMPLE LIVING, CREATIVE THINKING". He Believes – "Sharing is caring." and "Learning never ends."