(Last Updated On: December 3, 2022)
Weight gain is a major concern for every mother of a toddler. However, primary attention should always be given to a balanced diet wherein child gets all vital nutrients for his growth and development. A healthy diet will automatically lead to a healthy weight. There are simple and easily available foods to increase weight in toddlers.
How to increase weight in toddlers?
Toddler – an age of between 12-36 months- is an active phase where a child starts exploring the world by getting socially interacted with other children and the community.
For a healthy weight gain, parents should try to make mealtime more interesting by using some creative and innovative style of cooking. Also, parents can make baby food chart. However, there are some best foods which when used as an ingredient or a part of your daily meal can help your toddler to increase his weight happily.
Here are the 5 foods to increase weight in toddlers
1. BANANAS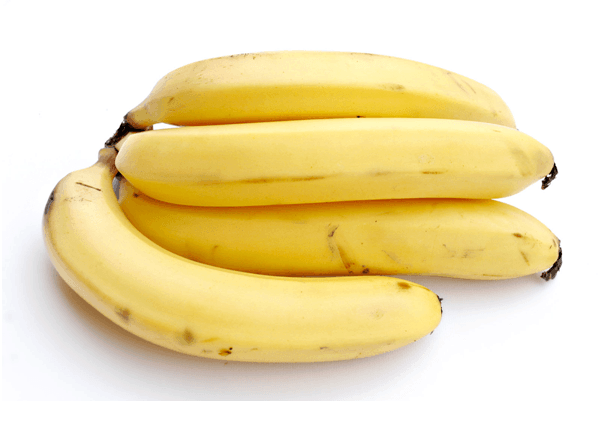 Image Credits – Author
Banana is a most-loved fruit of almost every toddler. According to the nutritional based facts, one serving of banana contains 110 calories, 30 grams of carbohydrate and 1 gram of protein. It is enriched with a variety of vitamins and potassium.
The best way to serve your kiddo a banana is in a way of Banana Smoothie or Shake. Moreover, banana is easy to carry along while travelling too.
2. SWEET POTATOES
Image Credits – Author
There are many health benefits attached to the sweet potatoes. They are rich in dietary fibre as well as a good source of multivitamins like B6, C, and D. As it is a good source of iron hence it supports a good immune system.
Sweet Potato can be served as a quick finger snack or you can also serve it in a puree form. Simply boil the sweet potato and blend it in a food processor.
3. PULSES
Image Credits – Author
Pulses are one of the best foods to increase the weight in toddlers. Pulses are the great source of protein and fibre and in addition, it also contains important vitamins and minerals.
Pulses can be introduced to a baby after the age of 6 months.
Click To Tweet
However, after the age of 12 months, it is good to serve pulses in a variety of flavours and textures.
4. RAAGI
Image Credits – Author
Raagi is also known as finger millet or Nachani. It is one of the best food to increase weight in toddlers. Raagi is rich in iron and calcium. It is good for digestive systems as well.
However, you can start serving Raagi to your kid after the age of 9 months, but once your kid is 12 months +, then a variety of dishes made up of Raagi can be served. It includes Raagidosa, Raagi pancake, Raagiidli, Raagi halwa, etc.
5. GHEE (CLARIFIED BUTTER)
Image Credits – Author
Having ghee in the diet is one of the best ways to increase the weight of a toddler.
Click To Tweet
Ghee is helpful in increasing weight as well as in strengthening the bones. It acts as a lubricant to the body's joint bones.
Ghee is comparatively high in calories, hence the consumption in moderate quantity is recommended. You can add a few drops of ghee in your kid's meal. This will not only help in gaining weight but also in enhancing the taste of the food.
Apart from the above-discussed foods, there are many others too, like dry fruits and nuts, dairy products, egg, avocado, chicken, tropical fruits and vegetables.
Please remember
Do not rush while feeding your kid. Toddlers do take a lot of time to chew a single meal. Hence, do not be frustrated, keep patience. Take the help of other family members too to make mealtime easy.
Do not force your kid to eat, neither get angry with them. This makes it very fussy.
Do not give anything heavy to eat just before the main course. Try out something quick and easy finger snack to meet out the small hunger pangs.
Do not get much dependent upon ready to eat snacks, try homemade meals for your kids.
Prepare a baby food chart and maintain a disciplined healthy eating habit.
Conclusion
Always maintain a healthy eating habit rather than targeting a certain level of weight. If your baby is active and strong, then do not worry much.
If you're worried about your toddler's weight despite giving a proper and healthy diet, then please consult a good paediatrician for expert guidance and support.
Related articles for further reading
Do you maintain a baby food chart and a healthy eating habit for your children?
What type of food do you give to your kids to increase weight?
Comments and questions will be acknowledged.
"Sharing is Caring!" Share this article with others on your network.
Thanks 
Akansha Bansal, (Co-Founder & Business Head- Strategy, Community & User Growth), Budding Star Innovations for writing this article with images for Simply Life Tips.
Divya, Founder of Wonder Parenting for introducing and encouraging Akansha Bansal.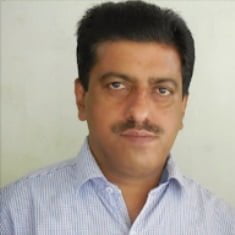 Mathukutty P. V. is the founder of Simply Life Tips. He is a Blogger, Content Writer, Influencer, and YouTuber. He is passionate about learning new skills. He is the Director of PokketCFO.
He lives with the notion of "SIMPLE LIVING, CREATIVE THINKING". He Believes – "Sharing is caring." and "Learning never ends."