(Last Updated On: July 17, 2022)
Do you eat for good health and longevity? Some people eat food for taste and enjoyment. They are not aware of the fact that junk foods are not good for their health. Are you one of them? If yes, stop eating junk foods. Read this post and watch the video of Dr Mark Hyman explaining what to eat for health and longevity.
What To Eat For Health And Longevity?
What should I eat every day to be healthy?
What is the healthiest way to eat?
What is a good healthy diet plan?
What is the best food for weight loss?
Functional medicine does not aim to just cure illness, but to uncover the laws of biology, treat the human body as an ecosystem, and is about creating health. Dr Mark Hyman, one of the foremost practitioners of functional medicine explains the rationale behind functional medicine and describes its most important features. He is also one of its earliest advocates and is certainly one of its best spokesmen.
Who Is Dr Mark Hyman?
Dr Mark Hyman is a giant in the health and wellness space.
He has written 11 number-one New York Times bestselling books on a wide range of health-related topics.
He is the director of functional medicine at the world-renowned Cleveland Clinic.
Additionally, he is consulted by the Surgeon General.
He testified before Congress on the issues of health care reform and functional medicine and further proving that healthy living apparently makes you essentially superhuman.
He founded and serves as the medical director of the Ultra Wellness Center.
He acts as the chairman of the board of the Institute for functional medicine.
He is the medical editor of The Huffington Post.
Read How to Use Food To Improve Your Mood?
What To Eat For Health And Longevity? Dr Mark Hyman
In this video, Dr Mark Hyman gives detailed advice on improving the diet. Also talks about what it means to say that food is information. He also discusses the connection between the body, mind, gut and brain.
Topics Discussed
What does it mean to say the body is an ecosystem?
How do you find the root cause of illness?
Functional medicine is about creating health, not curing illness.
How should you deal with bacterial overgrowth in the upper gut?
Mark explains how to test your microbiome.
There is lots of conflicting information on nutrition but there are some common principles.
Factory vegetarian diets harm the environment, but regenerative meat diets help.
Why should we eat more vegetables?
What are the laws of biology regarding diet and nutrition?
Soy traditionally was processed in a very different way than it is now.
All food is information.
Mark describes the dietary principles nearly everyone should follow
Which kinds of vegetables should you be eating?
Mark explains the effects of eliminating the most toxic foods from a diet.
We have the most inflammatory diet in history, and it directly causes illness.
Mark shares his journey towards Buddhism, wisdom and compassion.
Your brain, mind, body and gut are all connected.
Mark shares the one change people need to make.
Read 5 Foods To Increase Weight In Toddlers
Conclusion
Eating healthy doesn't mean eating costly food. Eating healthy means eating organic food and eating what is needed only. Never eat for pleasure and taste. Today lifestyle is changed a lot. People are busy and have no time or interest to cook at home. Hence they prefer to eat from hotels and online stores. You must change this habit, and find a few minutes from your busy schedule to cook simple healthy food at home. Eat healthily and live healthily. If your health is good, you can achieve success in life.
Do you have suggestions on what to eat for good health?
Let me know your thoughts and suggestions in the comment box below.
If you liked this article, kindly share it with your friends, relatives and on social media to help them to read.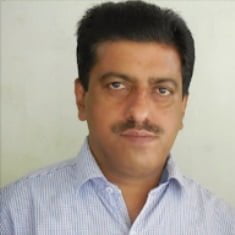 Mathukutty P. V. is the founder of Simply Life Tips. He is a Blogger, Content Writer, Influencer, and YouTuber. He is passionate about learning new skills. He is the Director of PokketCFO.
He lives with the notion of "SIMPLE LIVING, CREATIVE THINKING". He Believes – "Sharing is caring." and "Learning never ends."