(Last Updated On: August 26, 2022)
Are you happy in your life? Do you know how to increase confidence and make life awesome? Life is a journey. In a journey, you have to travel through different types of paths. Some are good and some are very bad. You have to face many challenges in your life journey. To make life successful you should learn to overcome obstacles.
How To Increase Confidence?
Do you spend much of your time thinking about what's wrong with your life? Then wait for someone or something outside to make happiness in life. You should realise that you are the only one who can make your life successful. Self-confidence is the most important thing helpful to move forward fearful of failures. If you don't have self-confidence you can never achieve your goal. Learn to increase confidence for a successful life.
Always be grateful to God for everything in your life.
Click To Tweet
Do whatever it takes in your life in a way that makes you feel good.
If you are always sad or have an illness of Anxiety or Depression, then you may not feel happy in life.
"A Clear Vision, Backed By Definite Plans, Gives You A Tremendous Feeling Of Confidence And Personal Power." Brian Tracy
You are different, and that's awesome.
You may wish you could travel back in time and could revisit your early years and fix things.
Is that what you think sometimes when life isn't the same or life is tough for you?
Are you looking for easy ways to change things in the past which are affecting your present situation in life?
Unless you have a device that could take you back in the past you cannot go back in time or visit your past.
But you can learn life lessons from the past. That would make your present super awesome than the past.
Do you have the habit of getting angry for simple matters? If yes, you may not feel happy in life.
This is a beautiful quote from Brian Tracy
"Think Continually About What You Want, Not About The Things You Fear."  Brian Tracy
Are you searching for Any Magic Solution For Happiness?
8 Tips To Increase Confidence And Make Life Awesome
Time is the most important currency in life
Be the great person you are meant to be
Dump the emotional baggage
Listen to your body signals
The world is massive – Explore it
Put aside the smart 5-inch screen
Less is more and more is better
Dip your toes into the water
Read Never Waste Time because time is precious and priceless
In this video, you would learn some useful ways to make life happy every single day. Watch the complete video explaining the above points to improve your personality, boost self-confidence and Make Life successful.
Learn 6 Tips on How To Be Assertive Without Being Rude
"Your Life Only Gets Better When You Get Better."  Brian Tracy
Self-Improvement Tips For A Happy And Successful Life
Conclusion
Always feel good. Have a great vision for your life. Remember that only you can make your life successful. Improve your life by bringing a positive attitude into daily life and make life successful and filled with happiness.
What others are reading
What are the points that attracted you to increase your self-confidence?
If you liked this article, kindly share it with your friends, relatives and on social media to help them to read this inspiring story.
Let me know your thoughts and suggestions in the comment box below.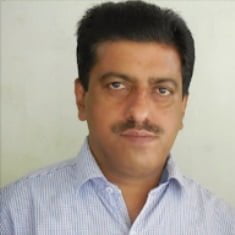 Mathukutty P. V. is the founder of Simply Life Tips. He is a Blogger, Content Writer, Influencer, and YouTuber. He is passionate about learning new skills. He is the Director of PokketCFO.
He lives with the notion of "SIMPLE LIVING, CREATIVE THINKING". He Believes – "Sharing is caring." and "Learning never ends."