(Last Updated On: December 2, 2022)
Are there any post-covid complications? What are the symptoms and treatments for post-covid complications? According to Dr Randeep Guleria AIIMS Director, as the number of recovered patients rises, clinics have to be developed to deal with the treatment of symptoms that persist beyond the disease. Dr Randeep Guleria said there is now a better understanding of post-Covid acute syndrome which can continue for 8 to 12 weeks and long Covid which can occur if symptoms continue beyond 12 weeks.
Post-COVID Complications explained by Dr Randeep Guleria AIIMS Director
Watch this video to understand the post-Covid complications and treatment options as explained by the AIIMS chief.
Even after recovering from the deadly disease, many Covid-19 survivors will experience several symptoms. And hence they need longer medical care and support.
There is now a better understanding of the post-covid acute syndrome. If the symptoms are seen for 4 to 12 weeks, it is called ongoing symptomatic Covid or post-acute Covid syndrome.
If symptoms are seen for more than 12 weeks, it is called post-Covid syndrome or non-Covid and that needs treatments too.
Some of the common post-Covid issues among those who recovered include trouble breathing despite normal lung function and capacity, cough, tightness in the chest, anxiety and high pulse rate.
These symptoms remain due to the body's immune system or inflammatory response.
Another common symptom is chronic fatigue syndrome, when a Covid survivor complains of joint pain, fatigue body ache and headache, and it needs symptomatic treatment.
Brain fog is another complaint being reported in many reported recovered patients which affects a person's concentration and can induce insomnia and depression.
Rehabilitation is necessary for these cases. The medical community has to develop multidisciplinary pot-Covid clinics.
Read Right Way of Wearing Double Mask
Conclusion
Hope that you got an idea about post-covid complications, symptoms and treatment. It is a fact that most diseases have some complications after recovery. We have learned many things from Covid-19, but it is sad that some people are still ignoring the guidelines. We must follow guidelines and rules from the concerned authority to stop spreading this deadly virus.
Recommended for further reading:
If you liked this article, kindly share it with your friends, relatives and on social media to help them to read this inspiring story.
Let me know your thoughts and suggestions in the comment box below.
References and credits: YouTube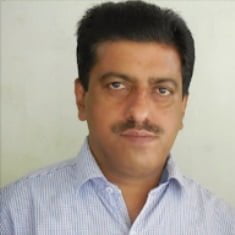 Mathukutty P. V. is the founder of Simply Life Tips. He is a Blogger, Content Writer, Influencer, and YouTuber. He is passionate about learning new skills. He is the Director of PokketCFO.
He lives with the notion of "SIMPLE LIVING, CREATIVE THINKING". He Believes – "Sharing is caring." and "Learning never ends."