(Last Updated On: December 3, 2022)
Are you a new parent who like to learn how to bathe a newborn baby? To protect the newborn baby from different illnesses, cleanliness and hygiene are critical. Normally, in the first months, the baby does not sweat or react with goose skin. A newborn baby's physiological temperature regulating systems are undeveloped. Parents should take necessary precautions against overheating and chilling the baby's body. In this post, find helpful tips about how to bathe a newborn baby.
How To Bathe A Newborn Baby?
One of the biggest challenges for a new mother is baby care after birth invariably involves bathing your baby. Before taking your newborn baby for bathing, make sure you have all of the bathing supplies ready so that you don't have to miss out on a moment with your new little one.
You can use a Baby bathtub. In India, many people do not use a bathtub for bathing a newborn baby. I have added a video showing bathing a baby in Indian style without using a bathtub.
Skincare
Even though your baby's skin may look perfect, it is very delicate and is three times more sensitive than adults. So your baby's skin needs extra special care. Use a gentle cleanser formulated especially for babies, like Johnson's baby TOP-TO-TOE wash. This is an ultra-mild cleanser designed for a baby's delicate skin and sensitive eyes. It is a safe baby wash product, milder than a baby soap, and is as gentle to the eyes as pure water that soothes your baby during bath time. This product is gentle enough to cleanse sensitive newborn skin without drying.
Haircare
The baby's delicate hair needs special care during bath time and also baby's eyes are very delicate and need special care. Johnson's baby shampoo with NO MORE TEARS formula is specially designed to gently cleanse baby's fine hair and delicate scalp while helping prevent irritation, redness and stinging to the eyes. This baby shampoo cleanses gently and rinses easily, leaving your baby's hair soft, shiny, manageable and clean while maintaining a fresh smell.
How To Bathe A Newborn Baby Demonstration
Bath time is the best time in the day to engage your baby's senses and bond with your baby. For the perfect bath prepare all the essentials beforehand. Start with only a few inches of warm water. After filling the tub be sure to swirl the water with your hand so that there are no hot spots. Your baby's bath water should be between 32 and 37 degrees Celsius. Use one arm to support your baby's backhand and neck gently place your baby in the bath. Continue to support the baby in one arm while bathing her with the other. Use a mild cleanser with a washcloth and clean the baby's body. Wipe around your baby's mouth, nose and whole face with a cotton ball. Clean between the creases on her neck and don't forget behind the ears. Don't be afraid to gently wash the soft spots called fontanels on your baby's head. Wash the diaper area last gently around the creases. Let your baby take a few moments in the bath to enjoy the warm water. Pour some water over the baby's body to keep her warm. Wrap both hands around your baby's chest under her arms. Support her head and lift her out of the bar and quickly wrap her in a towel. Dry your baby well in all the creases as excessive moisture could lead to skin irritation. Pat her skin dry to avoid skin damage.
Don't forget to end your baby's bath with a kiss.
Credits: YouTube
Conclusion
I hope this post has been helpful to learn how to bathe your newborn baby. Have fun with your baby and enjoy wonderful times. If you know the fundamentals of how to bathe a newborn baby, bathing your baby may be a snap. Whenever you bathe your newborn baby, make sure your baby is comfortable and secure. Remember to save all the beautiful moments so that you can recall them later and feel happy.
Recommended for further reading
Are you a parent who learned how to bathe a newborn baby?
Thank you for the visit. Hope you enjoyed your reading.
If you think this post will impact your life as well as others' lives, don't forget to share it.
Leave your thoughts and suggestions in the comment box below.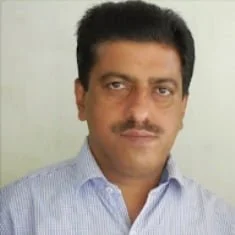 Mathukutty P. V. is the founder of Simply Life Tips. He is a Blogger, Content Writer, Influencer, and YouTuber. He is passionate about learning new skills. He is the Director of PokketCFO.
He lives with the notion of "SIMPLE LIVING, CREATIVE THINKING". He Believes – "Sharing is caring." and "Learning never ends."