(Last Updated On: October 22, 2022)
Being a parent is awesome! Parents know the fact that it is not always easy to ensure that child behaviours are not dangerous. Parents try their best to teach their kids good manners. It takes a lot of time and effort to ensure that your kids grow up well mannered, properly educated, and generally well adapted to life.
What are dangerous child behaviours?
Most parents have great expectations for their children. Many times they compare their children with other children which should be completely avoided.
Parents should remember that in spite of all the efforts and lessons they give, children can still slip up and learn bad manners.
Parents should try to correct and help children to grow up being responsible and respectful citizens.
Click To Tweet
Reading wise quotes and good articles, watching inspiring videos will help parents to correct bad child behaviour and help them learn good manners.
Do you know 13 Things Mentally Strong Parents Don't Do?
7 Types of Child Behaviour That Are Dangerous to Ignore
Animated Video
Watch the animated video explaining about 7 Types of Child Behaviour That Are Dangerous to Ignore.
Read Things You Should Never Forbid Children From Doing
Find Brilliant Tips For Healthy Relationships With Parents
Be Cautious About These Child Behaviours – Infographic
Find Ways To Stop Your Child From Lying?
Conclusion
Be careful about any bad child behaviours. If you find any, correct them. If you can't solve, consult an expert. Some behaviours need to be treated by a Psychiatrist. Help them to become good persons. Never ignore their mental health.
Recommended for reading
Are you worried about your child behaviours?
Share your views in the comment box below.
"Sharing is Caring!" Share this article on your network. Help others to read and share their thoughts.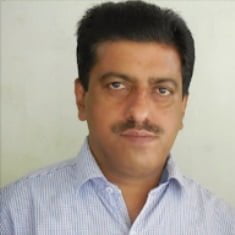 Mathukutty P. V. is the founder of Simply Life Tips. He is a Blogger, Content Writer, Influencer, and YouTuber. He is passionate about learning new skills. He is the Director of PokketCFO.
He lives with the notion of "SIMPLE LIVING, CREATIVE THINKING". He Believes – "Sharing is caring." and "Learning never ends."