(Last Updated On: May 4, 2019)
Do you think people don't respect you and don't listen to you? Have you ever tried to identify your common mistakes?
"Take chances, make mistakes. That's how you grow. Pain nourishes your courage. You have to fail in order to practice being brave." Mary Tyler Moore
Most common mistakes
Some people help others out, they are patient. But for some reason, they feel upset and lonely. Psychologists believe the reason is behavioural mistakes these people make in their life. Esteem doesn't have to result from actions or behaviour.
Do you know How to react when someone insults you?
Here are the most common mistakes
Needless Self-Sacrifice.
A Lack Of Self Respect.
Seeking Approval From Others.
Thinking The Problem Is Only Yourself.
Showing Off.
A Fear Of Rejection.
Being Deaf To Your Interests.
Don't Limit What's Acceptable.
A Fear Of Loneliness.
Believe You Need To Earn Respect.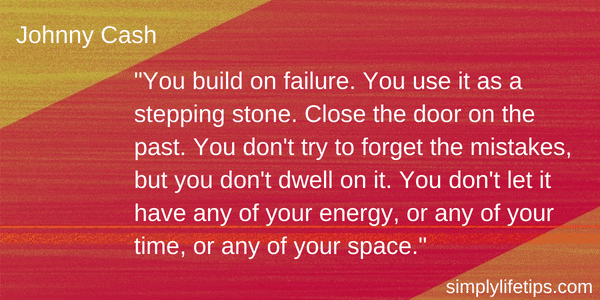 You may like to read How To Tap Into Character Strengths To Change The Life
Animated Video
Watch the animated video to know the explanations of the above points.
Read 6 Tips How To Be Assertive Without Being Rude
"Mistakes are a part of being human. Appreciate your mistakes for what they are: precious life lessons that can only be learned the hard way. Unless it's a fatal mistake, which, at least, others can learn from." Al Franken
Learn How To Be Always Happy In Life?
Conclusion
Intelligent people never stop learning and that is the secret behind their success. They learn from their mistakes. They keep changing themselves for the better.
You need not buy love or respect. Learn to give love and get love. There should not be any condition for love.
Handpicked articles for your reading.
Related article found on other blog Want People To Respect You? Don't Do These 6 Things
Did you find anything useful in this post?
What are your common mistakes?
Kindly share the post on your network.
Feel free to share your thoughts in the comment box below.
Mathukutty PV. is the man behind Simply Life Tips. Blogging is a passion. Always eager to learn new things. Read More