(Last Updated On: October 3, 2023)
Have you heard the inspiring success story of Ravi Suhag, son of a farmer who became top hacker? Are you interested to know about his success story? Let's find more about him.
How Ravi Suhag Son Of A Farmer Became Top Hacker?
Ravi Suhag is a self-taught coder and hacker. He is considered as one of India's top hacker with multiple awards and accolades up his sleeve.
While people believe in doing one thing at a time, he believes in "being all you can be." Ravi Suhag is an entrepreneur, designer, web developer, computer architect, and poet, with an ardent desire to explore his passion completely and be much more.
Talents of Ravi Suhag:
User interface designer with a passion for designing user-centred, clean and functional design. He designs follow structure, simplicity, visibility, and reuse.
Full-stack developer with experience in developing complex platforms using the latest technology and modern web frameworks.
Data journalist who specializes in building sensor and Robo journalism tools/stories around policy, economics, sports, and environment.
A maker who loves to play with microcontrollers and electronic boards to design custom embedded and robotic systems.
An entrepreneur as founder of Inspiration Edge, a design-driven software company and a community of passionate individuals, thinking disruptively to revolutionize the IT industry and create positive social change.
An athlete who loves to play basketball, chess, volleyball and almost any indoor or outdoor game.
A Learner whose best learning of life is that he learned how to learn quickly.
A thinker who loves to figure out why things are the way they are.
Talents Credits: About
Top Hacker Ravi Suhag – Earlier Life and Education
Top Hacker Ravi Suhag was born and brought up in a village in Haryana.
He spent the first half of his schooling years at a Hindi-medium village school in Jhajjar, Haryana, in a classroom under the tree where both faculty and facilities were subpar.
Ravi Suhag studied by candlelight, snatching sleep between 10 p.m. and 2 a.m.
In the ninth standard, he switched to an English-medium school, where he initially struggled to get comfortable with the language.
After the first six months, Ravi Suhag started getting good marks in Physics.
Like many other young Indians, when he was in 12th standard, he had set his sights on attending Indian Institutes of Technology (IIT). He failed in the entrance examination but he did not lose hope.
Born in a farmer's family, he did not have a computer while growing up and got one only after joining college. His computer knowledge was limited to the likes of Microsoft Paint.
He was always curious, though he had no access to formal education in electronics.
Top Hacker Ravi Suhag – Career
From childhood, he was fascinated with technology and interact with things.
Ravi was always the one who would break little electronic things, trying to figure out how they operated.
Ravi created his first circuit in class 7 and soon a small inverter, all from scrap.
He designed embedded systems and robots for a couple of years during my graduation.
After obtaining a Degree in Electronics and Communication Engineering, he decided to learn the design and code on his own.
He had a dream to create his own venture. To cut down his expense he taught physics to kids, sold health insurances, gave workshops in colleges.
Because of his village's spotty internet and also to cut down expenses he moved to rented accommodation that he shared with two other boys.
Like that eventually, he created his company during his years at the engineering college.
Ravi credits his mentor for finding the potential in him and motivating him to work and build things.
He learned all just within a month, front end, back end and other technical aspects of creating a website.
Till date, Ravi has participated in 13 hackathons and won 11 of them.
To achieve success, you should Avoid Mistakes That Could Destroy Career
Top Hacker Ravi Suhag On Josh Talks
Find How to set goals and become who you were meant to be
Conclusion
Top Hacker Ravi Suhag is one of us, yet so different, just another creative geek. He is a very curious person both personally and professionally.
He proves that even if you didn't get a chance to study in high-level institutions, you can still be successful and achieve many things in life, provided you have desire, goal, and attitude to hard work without the fear of failures.
Handpicked inspiring stories you must read
How A Village Boy Created Viral Content Company Wittyfeed
What are the points inspired you from the success story of Ravi Suhag?
Share this success story with friends, relatives and on your network.
You are welcome to share your thoughts in the comment box below.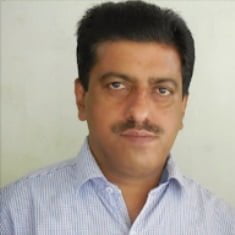 Mathukutty P. V. is the founder of Simply Life Tips. He is a Blogger, Content Writer, Influencer, and YouTuber. He is passionate about learning new skills. He is the Director of PokketCFO.
He lives with the notion of "SIMPLE LIVING, CREATIVE THINKING". He Believes – "Sharing is caring." and "Learning never ends."