(Last Updated On: January 5, 2023)
Most parents are not aware of the switching from online to offline class challenges faced by students. Schools have started again after the closure for almost two years due to the outbreak of the Covid-19 pandemic. As parents rejoice in the fact that, their kids are back to school, students simultaneously face certain difficulties that need to be addressed. Most of the students are relieved to go back to school and are very happy that they can interact with their classmates and teachers in person, rather than talking to them across a screen. The transition is challenging.
The pandemic brought a drastic change in the learning spectrum. School systems also have changed from pre-pandemic times. Over the past two years, the children have grown physically, mentally and emotionally. Most students have come back to school as grown-up adults. At this moment both parents and teachers face certain concerns primarily.
Offline Class Challenges Faced By Students
According to reports many Indians, students, youth and adults are depressed in covid times but are unwilling to talk about it. Most students are finding the transition phase difficult and refrain from participating in various class activities and would rather keep themselves to the lack of human connection. As they returned to in-person school and learning also things will not simply spring back to the way it was. After this pandemic as we shift back to offline classes, many students might need a boost or correct guidance for a smooth transition. 
With online classes, the routine of students has changed. Their eating habits are changed, their writing skill is registered deeply, their eyesight got affected and this list goes on like that. Now adapting to the routine like getting up early, attending classes, writing notes, doing the homework, and going to tuition, all become stuff for them. 
We are going to discuss a few ways to help students cope with offline classes after this pandemic situation.
10 Tips to solve offline class challenges faced by students
1. Get organised
The first tip for solving offline class challenges faced by students is to get organised. As you know staying organised always makes students feel fresh and it gets in the mood to study. The parents can help them to organise and remove the distractions like smartphones and other books etc. Many parents don't realise the fact that smartphone addiction is more dangerous than drug addiction.
Students can make studying more enjoyable by preparing course material such as writing notes beforehand and finding course material and guides. An excellent way to cope with offline classes after the pandemic is to find a good study environment and effective study materials.
2. Stick to a routine
The second tip for solving offline class challenges faced by students is to stick to a routine. Say goodbye to the lazy day online classes. For many students, the online classes were more of a relaxed day-to-day routine and hence offline classes might feel too much initially. sticking to a routine is the key to balancing study and life in offline classes. Students must make a tight schedule and parents need to make sure that their children are following it. Following a plan gets a person hooked on to the practice and then he or she can not back out of it.
The 21/90 rule is the best method to achieve your new routine which takes a straightforward approach to develop a habit. Commit to a professional or personal goal for 21 consecutive days, in this case, it would be your academic course. Make a timetable and pursue the goal repeatedly for 21 days. The goal will probably turn into a habit. Once you are used to this habit push it to another 90 days and feel the change in you.
3. Take breaks
The third tip for solving offline class challenges faced by students is to take breaks. Let students know when to take a break. Everyone deserves a break no matter how packed the offline classes are. Students have to go through a lot of stress in studying. With the new regime and the new academic stress added to it.
Parents must make realise this fact and allow children to take a break to relieve stress and also helps to energise them for the upcoming schedule. Let them listen to their favourite music, go out with classmates and good friends, eat whatever food they need, and have an outing with family. Make their favourite dishes, and encourage their new hobbies to make them feel their efforts are worth it. Overall the students who often give themselves regular short breaks and then get back to study concentrate better. 
4. Sitting tolerance
5. School rules
6. Career counselling
Read 7 Easy Habits To Increase Confidence
7. Focus on health 
Read 6 Habits That You Need To Adopt To Stay Healthy
8. Sleep hygiene
9. Fear and anxiety 
10. Socio-emotional support 
Read 7 Habits Add To Your Routine 
Conclusion
Recommended for further reading
Are you a student facing offline class challenges?
As a parent, do you help your child to cope with offline class challenges?
Thank you for your visit.
Don't forget to share it.
Leave your thoughts in the comment box below.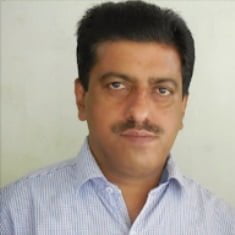 Mathukutty P. V. is the founder of Simply Life Tips. He is a Blogger, Content Writer, Influencer, and YouTuber. He is passionate about learning new skills. He is the Director of PokketCFO.
He lives with the notion of "SIMPLE LIVING, CREATIVE THINKING". He Believes – "Sharing is caring." and "Learning never ends."