(Last Updated On: February 2, 2023)
Many people do not know what is the meaning of true love and that is the reason for the failure of their relationship. A happy relationship happens only when there is true love. Some persons may not be able to express true love although there will be true love in the mind.
What is the meaning of true love?
The meaning of true love is to make personal sacrifices for the beloved, pleasing, serving and acting for the welfare of the beloved. True love feels happy when it sees happiness on the face of the beloved. True love happens only when both understand the real meaning of true love and live by it. Many times it seems difficult, and that is the reason for the failure of true love. Sometimes, small or even big adjustments are needed for true love blooms and prosper.
In any relationship, be it husband and wife, parenting, children, or any form, sacrifice, value, and respect is the ultimate answer to love. Beyond feelings and words, true love is an active process to serve the beloved. Life is beautiful. Understand the true meaning of love and make your life extraordinary through love, not a single day but every day. There's no more powerful reminder than positive love affirmations. Here are 10 Positive affirmations for true love. Remember True Love Do not Mind Deficiencies Of Relation
The Meaning Of True Love – Short Story
In a small town, there lived a very poor man with his wife. His wife had beautiful long hair. One day she came up to him and asked him if he could buy her a nice comb and some good hair oil so she could groom her hair nicely and grow it even better. The man felt extremely sorry because he had to say no to her. He told her that he didn't even have enough money to fix the broken strap of his old watch and the strap would actually be very cheap, what then to speak of affording expensive hair grooming stuff. She understood his condition and therefore didn't insist on her request.
When the man went to work that day, he passed by a watch shop. He went to the shop and sold his old damaged watch at a low price. He definitely couldn't buy the hair oils yet, but at least he could afford to get her a good comb that evening. When he came back home with the comb, ready to surprise his wife, he was surprised by what he saw. His wife had cut her beautiful long hair and now only had very short left. She'd gone to the salon to get a haircut and sell her hair to them knowing that the salon also ran the business of supplying hair to a wig manufacturer. With the money she had purchased a new watch band for her husband which she was now holding in her hands to give him.
They both had tears flowing down their eyes not because of the futility of their actions but because of the reciprocity of their love.
What did you learn from the above story?
Do you have any such experiences in your life?
What is universal love?
Universal Love – Poem By Subi Nanthivarman
Old Couple
An old couple was once watching television. All of a sudden, an intense love scene was displayed on the TV. While watching this scene, the wife glanced at her husband with a pinch of jealousy and uneasiness.
"See and learn from them how to express love!" she passed a comment to her husband, "you have never loved me so" she complained.
With a mild smile, the husband replied: "They know how to act. After all, this is just acting, not life. Besides, they are highly paid for that. Is it the same in our case?"
Read 5 Love Languages For Healthy Relationships
Today's Love
Today's love relationships are often motivated by self-interest, as people ask "What will I gain from loving you?" This contrasts with true love, which is selfless and finds joy in giving without expectation of return. Unfortunately, many individuals are not prepared to endure the difficulties that come with loving others.
People who become jealous and envious of others' love miss the point that the solution to their unhappiness is not to focus on the love they don't receive but to be ready to give love themselves. They should appreciate and value the love they do receive and treat it like a valuable treasure, held in a delicate and fragile vessel.
Another issue in today's love relationships is that the initial passion often fades over time. This occurs not only in marriages but in other personal relationships as well. To overcome this challenge, it is important to identify the factors that have caused the loss of intensity in the love. If there is a specific reason, then there is likely a solution, and it is important to work towards resolving the problem.
Valentine's Day
Every year people all over the world celebrate Valentine's Day (lovers' day) on February 14th. They make this day as an opportunity to reignite and rejuvenate relationships that may have lost their spark, and to make a concerted effort to restore the warmth and affection in our lives.
Read  A Few Essentials For A Happy Family Life
Conclusion
True love happens only when you are ready to make small and big adjustments for your beloved to make your relationship bloom and be prosperous. Your priority should be the welfare of the special to foster and nurture deep, meaningful, and happy relationships. Embrace true love, live in true love, and give true love. Remember the timeless wisdom that everything will eventually fade away, but love will endure forever. Realise the meaning of true love. Let us make a lasting impact by being known for our true love.
You may like to read How To Maintain Happy Relationships
Are you experiencing and sharing true love?
Thank you for your visit. Hope you enjoyed your reading.
Did you understand the meaning of true love?
If you think this post will impact your life as well as others' lives, don't forget to share it.
Leave your thoughts and suggestions in the comment box below.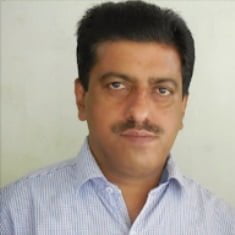 Mathukutty P. V. is the founder of Simply Life Tips. He is a Blogger, Content Writer, Influencer, and YouTuber. He is passionate about learning new skills. He is the Director of PokketCFO.
He lives with the notion of "SIMPLE LIVING, CREATIVE THINKING". He Believes – "Sharing is caring." and "Learning never ends."