(Last Updated On: August 26, 2022)
Do you know Honesty Kindness Integrity is important for a successful life? Because without these qualities, it is difficult to achieve success in life.
The Importance Of Honesty Kindness Integrity
Honesty
Merriam-Webster  "fairness and straightforwardness of conduct"
The Oxford English Dictionary  "the quality of being honest.
Honesty is the easiest thing you can practice to become happy and successful in life.
Click To Tweet
Do you think honesty is very important in life?
Honesty is one of the essential qualities a person should inculcate in life. Honest words and intentions in your speech and action gain the attention and respect of the listeners.
Why honesty is important?
Honesty is one of the most important parts of the foundation of core values and principles. It will give you much happiness and success in life you could never have dreamed of.
If you are a student, you should be honest in your studies and in the classroom. You should always be true to your friends and teachers.
If you are a working person, you should be honest in your work and profession.
When you are honest, people will trust in you and give you great responsibilities. This will help you to become a great achiever and personality.
How can you be honest?  You can be honest by choosing not to lie, steal, cheat, or deceive. When you are honest, you build the strength of character that will help you be of great service to others. You will get a peaceful mind, self-respect, and respect from others.
Remember a time when you were dishonest? How did it make you feel and impact others?
Honesty Kindness Integrity – Moral Values For Kids
What is kindness?
The Oxford English Dictionary – "The quality of being friendly, generous, and considerate."
Merriam-Webster – "the quality or state of being kind'
Kindness is defined as the quality of being generous, friendly, and considerate.
Do you know being kind will strengthen your relationships and a sense of satisfaction in life?
You may like to read The Importance of Kindness
Kindness is an interpersonal skill and requires courage and strength.
Be active when you see people in need and stretch your helping hand.
Click To Tweet
There are many ways and opportunities to practice kindness.
Kindness is a value that could add more satisfaction to your life and strengthen your relationships.
Integrity
Many people do not understand what integrity is.
About making good choices.
Doing the right things for the right reason.
About being honest with yourself and honest with others.
Integrity is the quality of being honest and having strong moral principles.
Little choices you make can have big consequences for yourselves and others
Click To Tweet
Why integrity is important?
Do you know the importance of integrity? Doing the right thing for the right reason at the right time is an important thing. It links that and will affect your friendships, family, community, and also your future.
On some occasions, you may not be sure what is the right thing to do in a situation. When you face such a situation, it is better to ask yourself a few questions to come up with the right answer.
Do you know how far Integrity can take you?
Integrity will open so many doors for you. Integrity is the least common attribute that an individual can have in a successful life.
Integrity Gets You Everything!
This video can shed light on integrity.
Conclusion
Try to bring Honesty, kindness, and integrity into your life. These qualities are important for a happy and successful life. Without honesty kindness integrity it is very difficult to achieve success in life.
What do you think it means to be honest in all things?
What is your favorite quotation about honesty, kindness, and integrity?
Share this post on your network.
Feel free to share your views in the comment box below.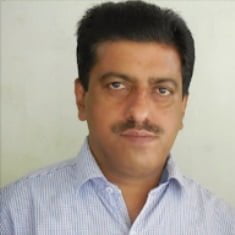 Mathukutty P. V. is the founder of Simply Life Tips. He is a Blogger, Content Writer, Influencer, and YouTuber. He is passionate about learning new skills. He is the Director of PokketCFO.
He lives with the notion of "SIMPLE LIVING, CREATIVE THINKING". He Believes – "Sharing is caring." and "Learning never ends."