(Last Updated On: July 5, 2021)
Amazon is the largest Internet-based retailer in the United States, founded by Jeff Bezos. Do you know the biography, success story and top 10 rules for the success of Jeff Bezos Amazon CEO? Let's find in this post more about his success.
Jeff Bezos – Top 10 Rules for Success
Have no regrets
Follow your heart not your head
Invest more in the product than marketing
Pick a good name
Stand for something
Focus on the customer
Focus on your passion
Build a culture
Premium products at non-premium prices
Take a risk
Above Rules and video source: Youtube
Jeff Bezos Amazon CEO Biography
Jeff Bezos Amazon CEO
After graduating from Princeton in 1986, Bezos worked in the computer science field. He is also one of the first investors in Google. He is known for his attention to business details.
Watch the video to know his biography and success story.
Success is not magic, but the result of hard work and dedication.
Click To Tweet
Conclusion
The success story and rules for the success of Jeff Bezos will help you to understand how to make life successful. Hard work, determination and the steps taken fearless of failures made him successful. Without hard work, self-confidence and dedication you can never achieve success.
Recommended for reading
Read to know how these people have overcome the struggles and became successful in life
Kindly share the post on your network and help others to read success stories of great persons.
Feel free to share your views in the comment box below.
References: Wikipedia
Photo Credits – Seattle City Council from Seattle [CC BY 2.0], via Wikimedia Commons
(Visited 7 times, 2 visits today)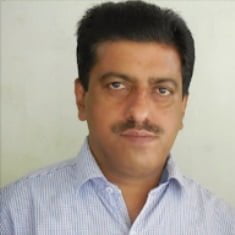 Mathukutty P. V. is the founder of Simply Life Tips,  a passionate Blogger, Content writer, Influencer, YouTuber. Lives with a notion "SIMPLE LIVING, CREATIVE THINKING". Believe – "Sharing is caring."  "Learning never ends."