(Last Updated On: June 23, 2020)
Sandeep Maheshwari is a popular motivational speaker and ImagesBazaar Founder. Do you know Sandeep Maheshwari's success story? This post will definitely give you an overall idea of him for sure.
Sandeep Maheshwari – Top 10 Rules For Success
Don't waste time.
Practice makes us perfect.
Keep moving forward.
Adapt to change quickly.
Be happy in all situations.
Honesty is the key to success.
Attitude is everything.
Focus on your strengths.
Believe in yourself.
Never give up.
Who Is Sandeep Maheshwari?
Sandeep Maheshwari is a name among many who struggled, failed and surged ahead in search of success, happiness, and contentment.
Just like any middle-class guy, he too had a bunch of unclear dreams and a blurred vision of his goals in life.
All he had was an undying learning attitude to hold on to. Rowing through ups and downs, it was the time that taught him the true meaning of his life.
He is one of the favourite personalities of many youths, an awesome personality. You can easily understand his speech and can motivate yourself.
People are getting success by following Sandeep Maheswari's Motivational Speeches. That's the main reason he is the favourite of many young guys. His motivational videos in Hindi are very popular on YouTube.
You can easily get success if you determine your goal and work positively towards that work with full self-confidence.
[bctt tweet="Before taking important decisions in life, set a goal and work hard to achieve success." username="simplylife_tips"]
Despite facing multiple setbacks and roadblocks, he became one of the youngest millionaires in India.
Sandeep Maheshwari's Success Story
He becomes a motivation for many aspiring entrepreneurs across India.
Watch the awe-inspiring journey of the man behind building one of India's largest collection of images and videos!
Conclusion
He is a true inspiration to the youth. Students are very happy to attend his inspirational speeches. He speaks brilliant topic in simple language always with a smile.
Recommended success stories for reading
Have you ever attended the talk of Sandeep Maheshwari?
Share the post on your network to help others to read.
Feel free to share your views in the comment box.
Photo Credits – Aliahmad0321 [CC BY-SA 4.0], via Wikimedia Commons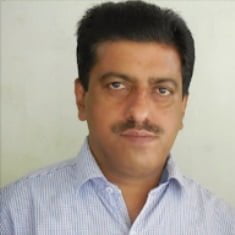 Mathukutty P. V. is the founder of Simply Life Tips. He is a Blogger, Content Writer, Influencer, and YouTuber. He is passionate about learning new skills. He is the Director of PokketCFO.
He lives with the notion of "SIMPLE LIVING, CREATIVE THINKING". He Believes – "Sharing is caring." and "Learning never ends."