(Last Updated On: July 21, 2022)
Do you wish to create miracles by becoming supernatural? Do you like to learn about how to become supernatural? Are you thinking, it is impossible?  Well, please stay here and read the post and watch the videos discussing the possibility further.
How To Become Supernatural?
What would it mean to become supernatural? This is a big question for you.
Should have proper knowledge and instruction
Apply that information through various meditations
Experience a greater expression of your creative abilities
Realise you have the capacity to tune in to frequencies beyond your material world and receive more coherent streams of consciousness and energy
Change your brain chemistry to start mystical transcendental experiences
If you follow these, you can develop the skill of creating a more efficient, balanced, healthy body.
Also gain a more powerful mind, and greater access to the realms of spiritual truth.
Meditation benefits for success in life
Dr Joe Dispenza teaches how this kind of transformation takes place and what it can mean for your life.
Meditation & Heart Coherence
Key Topics:
Why do "miracles" appear to be happening more and more?
What's it mean to get beyond ourselves?
What's it mean to step outside convention?
What's the concept of emergence?
What's a daily practice of getting beyond yourself?
What is coherence?
How do we get into coherence quickly?
What does it mean to live in coherence?
How can coherence take us out of survival mode?
What's going on in the world today?
What is global coherence?
What is going on in the world today?
How can global coherence change the world?
How can people rise above the material world?
What do we know about group meditations?
Can we focus and transmute energy?
Does the planet have a frequency?
Can we change the frequency of the planet?
What's the Global Coherence Initiative?
What's the Global Coherence Monitoring System?
How do we create a coherent electrical field around our bodies?
What does it mean to become one mind?

Dr Joe Dispenza explains how to create miracles by becoming supernatural
You may like to read Dr Joe Dispenza's Inspiring Story And Rules For Success
How To Unlock The Full Potential Of Your Mind?
How do habits and experiences shape us over time?
The relationship between your body and the unconscious mind.
Power meditation can have on the way you think and live.
Roadblocks to creating long-term change.
How do epigenetics contribute to change?
The impact he wants to have on the world
Read Power of thought – How to control your brain and master your mind?
Dr Joe Dispenza is an international lecturer, researcher and the best-selling author of numerous books including
You Are the Placebo: Making Your Mind Matter
Breaking the Habit of Being Yourself: How to Lose Your Mind and Create a New One
Evolve Your Brain: The Science of Changing Your Mind
Becoming Supernatural
Conclusion
If you want to create a reality or to change some aspect of your body or health, you should have a clear intention and an elevated emotion. If you put these two together, you can change your state of being.
Have you ever thought if you could tune in to frequencies beyond your material world?
Do you wish to change your brain chemistry to access transcendent levels of awareness?
Do you like to create a new future and transform your biology to enable profound healing?
What do you think about creating miracles by becoming supernatural?
Share your views in the comment box below.
"Sharing is caring." Don't forget to share the post on your network. Help others to change their life.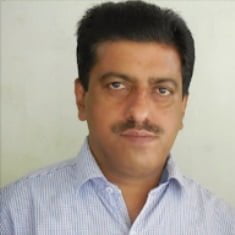 Mathukutty P. V. is the founder of Simply Life Tips. He is a Blogger, Content Writer, Influencer, and YouTuber. He is passionate about learning new skills. He is the Director of PokketCFO.
He lives with the notion of "SIMPLE LIVING, CREATIVE THINKING". He Believes – "Sharing is caring." and "Learning never ends."