(Last Updated On: June 28, 2023)
What Is The Importance Of Empathy?
Understanding And Connection
Bridging Differences
Cultivating Empathy
In our fast-paced lives, it's easy to get caught up in our own routines and distractions, dedicating most of our day to ourselves. However, by taking the time to observe those around us, we can take a significant step towards developing empathy. The key lies in watching and wondering, shifting our focus from categorizing and labelling individuals to genuinely understanding their state of being. Instead of passively observing, ask yourself questions like: What kind of day are they having? How are they feeling? Challenge yourself to care about their well-being genuinely. Cultivating curiosity about others is the first step towards expanding your empathy. By actively listening during interactions, you open the door to deeper understanding and connection.
Emotional Support
The Importance Of Compassion: A Story Of Help And Respect
Enhanced Communication
What Is Compassion And How To Make An Effort To Show Compassion
Active Listening
Empathy in heated conversations requires slowing down and avoiding the reflex of formulating responses before the other person finishes speaking. It involves taking the time to understand the other person's statements, asking follow-up questions, and considering their emotional state and underlying motivations. It is essential to listen and acknowledge without necessarily sharing their opinions. Mutual understanding and shared commonalities can be discovered through open-mindedness and expressing our own concerns. Empathy helps challenge prejudice, find common ground, and expand our moral universe by recognizing that the human experience is shared. Listening Is The Best Sincere Form Of Respect
Social Change And Global Impact
Read How The Power Of Empathy Leads To Great Results
Animated Video On The Importance Of Empathy
Conclusion
Could you realise the importance of empathy?
Thank you for your visit.
Don't forget to share it.
Leave your comments in the box below
PVM
References: Lifehacker Featured Image by katemangostar on Freepik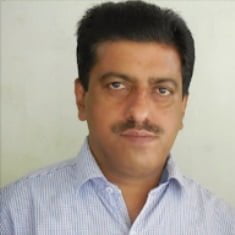 Mathukutty P. V. is the founder of Simply Life Tips. He is a Blogger, Content Writer, Influencer, and YouTuber. He is passionate about learning new skills. He is the Director of PokketCFO.
He lives with the notion of "SIMPLE LIVING, CREATIVE THINKING". He Believes – "Sharing is caring." and "Learning never ends."