(Last Updated On: March 10, 2023)
Welcome kids! This article shows different kinds of occupations flashcards for kids' easy learning. Occupations are jobs or professions that people have to earn a living and contribute to society. There are many different kinds of occupations, and each one plays an important role in our communities.
In this lesson, we will explore some common occupations and the tasks they perform. To help us understand better, we'll be using visual cards with pictures of people doing their jobs. So, get ready to learn about different kinds of workers and what they do to make our world a better place!
What do you want to be when you grow up? Here's a list of Jobs for you to think and dream about in the future! Ready to learn them? Let's go!
Occupations Flashcards
60 Kinds Of Occupations Flashcards
Conclusion
Hope you found the occupations flashcards useful for learning. Now that we have learned about different kinds of occupations, we know that everyone has a role to play in our communities. From doctors who take care of our health, to teachers who educate us, to farmers who grow our food, every occupation is essential.
Remember, when you grow up, you can choose to be anything you want to be! Just like the people in the pictures we saw, you can become a firefighter, a chef, a police officer, or even an astronaut. The possibilities are endless!
So, keep exploring, keep learning, and keep dreaming big. Who knows? Maybe one day, you'll be doing a job that makes a big difference in our world too!
Did you like the occupations flashcards?
Thank you for your visit.
Don't forget to share it.
Leave your thoughts in the comment box below.
Chat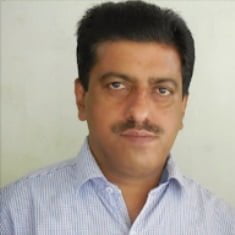 Mathukutty P. V. is the founder of Simply Life Tips. He is a Blogger, Content Writer, Influencer, and YouTuber. He is passionate about learning new skills. He is the Director of PokketCFO.
He lives with the notion of "SIMPLE LIVING, CREATIVE THINKING". He Believes – "Sharing is caring." and "Learning never ends."