(Last Updated On: November 15, 2022)
Do you know emotions and feelings are part of our life? Emotions and feelings visual cards are ideal for improving emotional awareness and social cues. In this article and video, kids will learn about the different kinds of emotions and feelings. It will assist children in developing their social and emotional skills.
Emotions And Feelings Visual Cards For Kids
Video Presentation – Emotions And Feelings Visual Cards
Conclusion
We all have emotions and feelings. The above video presentation and the screenshots will help to teach your kids about emotions and feelings. This will also help them to understand better and improve their personality.
Thank you for your visit.
Don't forget to share it.
Leave your thoughts in the comment box below.
Screenshot Credits: Kiddos World TV YouTube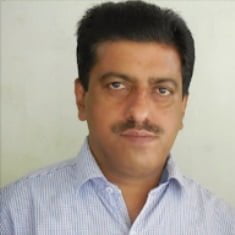 Mathukutty P. V. is the founder of Simply Life Tips,  a passionate Blogger, Content writer, Influencer, YouTuber. Lives with a notion "SIMPLE LIVING, CREATIVE THINKING". Believe – "Sharing is caring."  "Learning never ends."