(Last Updated On: April 3, 2023)
In the present world, many people are not aware of the importance of compassion. In our fast-paced and often self-centred world, it's easy to overlook the struggles of those around us. Many people work tirelessly to provide for themselves and their families, often in jobs that are considered low-paying or menial. It's important to remember that all work has value and deserves respect. Additionally, we often take for granted the abundance of food we have access to, leading to unnecessary waste. It's crucial that we become mindful of our consumption and strive to donate any excess to those in need. In this way, we can make a positive impact in our communities and help those who may be struggling. In this article, we'll explore the importance of respecting all types of work, not wasting food, and donating leftovers to those in need, and the impact it can have on those around us.
The Importance Of Compassion
In a world where many poor families struggle to feed their kids, it is easy to overlook the challenges that they face in their daily lives. This story highlights the struggles of poor people and the importance of compassion in helping those in need, even in small ways. First, we should understand what is compassion.
A Story Of Help And Respect
Once upon a time, in a small village, there lived a poor farmer named Ramesh. He lived with his wife, Radha, and their children. Ramesh worked hard to earn a livelihood for his family.
One day, he felt dizzy and lost consciousness while working. He was badly hurt. As he was the only breadwinner of the family, it became challenging for them to meet their ends. His wife decided to find work to earn some money, and she left the house to look for a job.
She went to a family's home and asked if they needed a maid for household chores. The lady of the house offered her the job of maid, for 1000 rupees a month. She started working hard every day and found work in other houses as well. Even though it still wasn't enough for her family. She would bring home leftover food from the houses she worked in, and the family would filter and eat the edible food.
One day, one of her mistresses, offered her to take leftover food from their house as it would go to waste. She put all the food in a container and took it home for her family. From that day, it became a routine.
The rainy season started, but she was still working hard. One day, she got late for work and reached her mistress's house while completely soaked. The mistress offered to change clothes so that she wouldn't get sick. After finishing her work, the mistress offered her salary and a gift of food and an umbrella. Radha was overwhelmed by her kindness and thanked her.
Her mistress secretly followed Radha to her home and learned about the family's situation. Upon hearing her voice, Radha turned back and saw her standing there. She greeted her with surprise and asked her what she was doing there. She replied that she had come to help her family. They were facing many problems in their life, but she kept working and never said anything to her mistress.
Her mistress promised to ensure that her husband received the best treatment and even offered to pay for her children's education. Overwhelmed with gratitude, Radha thanked her, calling her a great person and a true sister.
She assisted the kids in getting an education. Her husband received treatment at a well-known hospital. He eventually recovered and returned to work.
This story highlights the plight of many people in the country who suffer in silence, and it reminds us that we should help them in any way possible.
It also teaches us to respect all types of work, not to waste food, and to donate leftovers to those in need. We should always strive to help people in need.
A Lazy Ox Who Learned A lesson: Moral Story For Kids
Conclusion
In conclusion, respecting all types of work, not wasting food, and donating leftovers to those in need are simple yet powerful actions that can make a significant difference in someone's life. Understand the importance of compassion. The story we shared earlier is just one example of how small acts of kindness and empathy can bring hope and happiness to those who are struggling. We should all strive to help people in need and create a more compassionate society. By doing so, we can make the world a better place for everyone. Remember, even the smallest gesture of kindness can have a profound impact on someone's life. Teaching your kids kindness can make a better world. Let us all do our part in spreading true love, generosity, and kindness to those around us.
Are you aware of the importance of compassion?
Thank you for your visit.
Don't forget to share it.
Leave your thoughts in the comment box below.
Chat
Featured Photo by Pixabay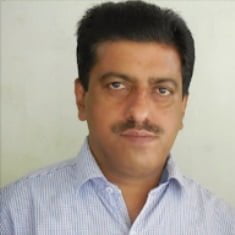 Mathukutty P. V. is the founder of Simply Life Tips. He is a Blogger, Content Writer, Influencer, and YouTuber. He is passionate about learning new skills. He is the Director of PokketCFO.
He lives with the notion of "SIMPLE LIVING, CREATIVE THINKING". He Believes – "Sharing is caring." and "Learning never ends."