(Last Updated On: October 22, 2022)
Do you know how radical kindness transforms children. Do you know what radical kindness means? To be radically kind means that you are kind unconditionally no matter what. Many parents have a lot of issues and struggles with their kids. Are you one of them? All of these amazing parents really want their children to change and they are trying so hard but not getting results. Continue reading to find simple and free methods that anyone can do. But it does require patience and a lot of awareness.
How Radical Kindness Transforms Children?
Your children are not robots who can be always in the same mood and energetic to perform the same way. On a good day, your child can wake up eagerly, do normal routines, get dressed, have a little jump on their step, perform amazingly in studies, even do little extra activities, be kind to their siblings and friends, eat all food without any objection and everything perfect right. But the same child on a bad day can lag to get out of bed and do daily routines, not want to eat food, angry and fight with their siblings. It's still that same child just not having a good day. We all have good days and bad days and we know the difference well.
As a parent what is your response to that child on a good day and what is the response on a bad day? You need to make sure that on good and on bad days you are kind, especially on bad days because children need the most kindness on the bad days, on those hard days. Being kind doesn't mean that let a child walk all over you, just get away with things and do whatever they want. You can have limits and consequences and still be kind.
Toddler Tantrums
For example, you know about toddlers tend to do crazy things and have toddler tantrums. If a toddler is having one of those moments and fighting with siblings how do you solve that? One way is to go up to them and say "stop, your hands are not for hitting others like this" or "What happened? Why were you hitting your sibling?" They might tell you or they might not because that's how kids are. You can talk to them, sympathise with them and explain to them "hands are not for hitting others, violence is not the answer and that's not how we resolve conflict in this house." You may suggest some alternatives on how to deal with such situations the next time. There is true learning in this action for children.
6 Teenage Parenting Tips – Positive Strategies
Yelling And Hitting
Another course of action that you could have taken which many parents are following is going up to the child, yelling and hitting the child without even finding out the exact matter. Every family is different and everyone handles discipline differently. In this action, there is no learning opportunity for the children. Only because the child has stopped doing the action does not mean that they have learned anything like fighting is not a good habit.
Only because you have attained results through yelling or hitting does not mean you cannot obtain results through kindness. Parents can have your limits and consequences and do it kindly. It's not what you say but how you say it is more important. You can try radical kindness and find out how radical kindness transforms children. Remember, your tone of voice affects children. Take care that your harsh voice or physical punishment does not break relationships with children. Healthy relationships between parents and children are necessary for happiness in the family.
Be radically kind with your children, with your spouse and also with the people on the road.
Conclusion
From the above, you have noted that radical kindness transforms children and yelling or physical punishment of children is not good for children's development. Not only with children but also with others, tone of voice and body language affects a lot. A harsh voice with anger can create problems and can even affect relationships. Think before you speak or act and ensure your words and tone do not create problems for you and others.
Recommended for further reading
Thank you for the visit. Hope you enjoyed your reading.
If you think this post will impact your life as well as others' lives, don't forget to share it.
Leave your thoughts and suggestions in the comment box below.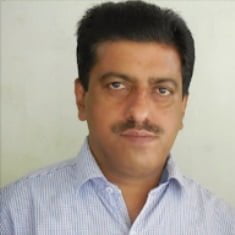 Mathukutty P. V. is the founder of Simply Life Tips. He is a Blogger, Content Writer, Influencer, and YouTuber. He is passionate about learning new skills. He is the Director of PokketCFO.
He lives with the notion of "SIMPLE LIVING, CREATIVE THINKING". He Believes – "Sharing is caring." and "Learning never ends."