(Last Updated On: September 27, 2021)
We hear news about child trafficking in many countries. This is a very dangerous problem. Many children, even some adults do not know much about trafficking. Let's spread awareness to stop child trafficking.
What Is Considered Child Trafficking?
Child trafficking is a form of human trafficking for the purpose of slavery, forced labour and exploitation.
How To Stop Child Trafficking?
What is child trafficking?
How many children are affected by child trafficking?
What are the reasons for child trafficking?
Anooshkha Shetty, a teenage girl is passionate about fighting trafficking. She is giving awareness presentations in multiple schools in the Bay Area and in India.
In her TEDx talk, she said 'one thing I found common a pattern that I saw was that children do not know much about trafficking the word trafficking itself was alien to a lot of them."
UNICEF USA: "In the U.S., thousands of kids are trafficked" — FBI Agent
What inspired me to write this post?
I have heard and read about child trafficking in the media. But this topic never came in the mind because I had not much idea about this problem.
An email received through the contact page on 26 April 2019 from
Anooshkha Shetty, a teenage girl. She requested to pass the video of her TEDx Talk on fighting child trafficking.
I have copied the contents of the email below for the information of the visitors.
Quote:
I hope you are doing fine. Let me introduce myself. I am a high school student studying in California.
I am passionate about fighting trafficking. I have given presentations about child trafficking in Mysore (C.F.T.R.I school, Sunanda school and Mythri Charitable Trust), Bangalore (B.N.M State School) and in the Bay Area Junior High and High School.
I recently gave a TEDx talk. The link is below:
Please watch it and also please pass it on to people you know. I would like to spread awareness about this issue.
Thank you so much,
Anooshkha Shetty
Unquote
I found the topic is very good and wished to help her in the mission. I requested her to give some details about her. She sent me the below matter.
No More Child Trafficking
By Anooshkha Shetty
I am a high school student studying in California. For my project with Girl Scouts (Girl Guides, as they call it in India) I chose to build awareness about child trafficking among teenagers.
A child should spend his childhood in school, and not working on the farm or in the street begging. I thought trafficking happened only in India. When I researched this subject, I was in disbelief to learn that trafficking happens all over the world.
I believe that the first step to eradicating child trafficking is to educate our future. Knowing this information, I am empowered to bring this to the attention of as many middle and high school students in southern India and California. These students are at an age where they will understand this topic and will also help spread the word, helping protect many children from our society from being trafficked.
According to UNICEF, child trafficking is the act of harboring, recruiting, transporting, transferring or receiving a person by means of fraud, force, or coercion for the purpose of exploitation. There are two types of trafficking: labor, and sex trafficking. Trafficked victims can be men, women, boys, and girls.
So far, in India, I have given presentations about this topic in the following schools to create awareness about child trafficking.
Sunanda Academy, Mysore
C.F.T.R.I School, Mysore
B.N.M. State School, Bengaluru
Mythri Charitable Trust, Mysore
(Presentation at this school was done by the teacher using materials provided by me)
During my presentation, I explain to my audience what child trafficking is, what fuels it, I tell stories of trafficked children from around the world, I compare a victim's life to our life, and I finally close it with a discussion on what we can all do together to help eradicate this unimaginable evil from this world.
The students were very respectful and asked many pertinent questions. They even came up to talk to me after my presentation. This made me feel that my presentation was worthwhile.
Every time, before I started my talk, I would first ask the students what they knew about child trafficking. I got many answers, only a couple hit the right definition. Not all children know enough about this issue, and I knew I was doing my part in spreading awareness about this topic.
All kids deserve to live a life filled with hope. One thing traffickers thrive is on people's ignorance. Trafficking can be fought with education, buying the right products (not made by children), electing leaders who will fight this cause, being aware of our surroundings and reporting to officials any suspicious activities.
I recently gave a TEDx talk on this issue.
Child Trafficking – The sad story of Rainey
Anooshka Shetty started her talk with this storytelling.
About a 17-year-old teenage girl, Rainey ran home from Portland because school is becoming too tough for her and home life was difficult.
Like many runaway teenage youths, she was soon approached by a man who offered to get her a waitress job in a big fancy restaurant.
Lots of money, beautiful clothes, shoes and the opportunity to make new friends in Florida.
He ended up driving her to Florida. But when they arrived he insisted that she had to pay him to cover their hotel and gas costs.
He physically assaulted her and threatened that she would never see anyone else in her family again if she did not engage with sex with a dozen men a day to earn enough money to repay him. Some of these men were as old as Rainey's grandpa.
Quote On Child Trafficking – Anooshkha Shetty
This is a beautiful quote from Anooshkha Shetty. What she suggests is really good. Not only about child trafficking but also about self-protection should be taught in schools.
Watch the video and listen to her inspiring words coming out from the wonderful thoughts of a teenage girl.
Since freshman year, in the bay area and India, Anooshkha Shetty has been building awareness among teenagers about child trafficking. She hopes to inspire young people to take action to fight this issue in their own community.
What are the reasons for child trafficking?
The world has changed a lot in technology, economically. Living standards of people have improved. Still, poverty is a major issue in many parts of countries all over the world.
Bad elements are taking advantage of the poverty in many places. Another reason is children ran away from home for silly reasons. They reach unknown places and wander for food.
Traffickers with eagle eyes find them. They act like saviours and make these innocent children believe they will help them out. They offer them food and a decent job for a living and building their bright future. After taking children into their custody, force the children into some form of work beyond their capacity or even to do illegal activities.
What are a few child trafficking effects?
Slavery
Domestic labour
Sexual exploitation
Prostitution
Drug couriering
What parents can do to control and stop child trafficking?
1. Social Media
Social media has become a medium to connect with innocent people and put them into the wrong path like trafficking. It is important to make awareness of smartphone addiction problems.
2. Check children activities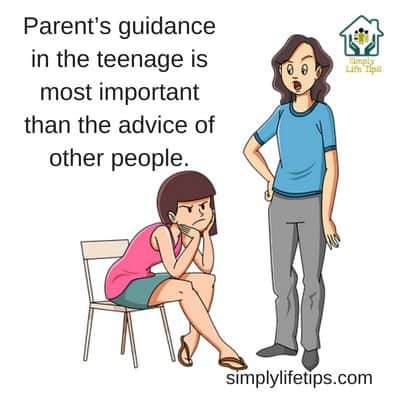 Parents should regularly check the activities of their kids. They should ensure that children do not fall into any kind of teenage addictions.
3. Control your temper
Some parents lose their control. They shout at their children and punish for small matters. Some children can't tolerate unnecessary restrictions. Negative thoughts come in their mind and they ran away from home. After that, they fall into the wrong hands.
4. Teach self-protection
The new generation of children is very sensitive. They don't have fear in their mind to move around or travelling alone.
Sometimes children have to travel alone or meet strangers. Parents should teach their children to handle such a situation. Parents should teach their children self-protection.
5. Share problem with family
Sometimes children are fearful to tell about the bad incidents to parents. It may not be their fault, but they are afraid of the reaction from parents. Parents should make the children feel fearless to share their problem with family members.
6. Touch the heart of children
Do you know overparenting damage the future of your children.
Avoid punishing and shouting on your children for their silly mistakes and naughty activities. You should learn to touch the heart of children and make them understand their mistakes through your love.
7. Make them mentally strong
Mentally strong parents prepare their children to face the challenges of the world. Make them mentally strong to tackle problems and cope with hardships.
United Nations Secretary-General Ban Ki-moon
Talking about the specific issue of child trafficking during emergencies, United Nations Secretary-General Ban Ki-moon said: "Human traffickers prey on the most desperate and vulnerable. To end this inhumane practice, we must do more to shield migrants and refugees (particularly young people, women and children) from those who would exploit their yearnings for a better, safer and more dignified future." Source: Theirworld
In order to fight child trafficking the first step is to create awareness.


Anooshkha Shetty
Join hands together and fight against this problem. Help the organisations fighting against this problem. Be kind to the poor. Help them to feed their children.
Respect the right to live
All are born in this world to live. Every child has the right to live, the right to feed their hungry stomach and the right for education.
When the children of rich parents throw away the food or waste money on unnecessary things, do they think about the hungry stomach of poor children?
When they throw away or burn out the valuable clothes, do they think about the poor children who do not have a piece of cloth to hide their nakedness?
Conclusion
Do not take advantage of the poor and helpless. If you do that the Almighty will punish you.
Pledge your support in creating awareness about child trafficking and fight for our children. You can join hands with organisations and help to stop child trafficking.
What is your view about the mission taken by Anooshka Shetty?
Are you ready to fight against this problem and help to stop child trafficking?

If you enjoyed reading this article, kindly share it on your network. Your share is extremely helpful to spread the message and help others to read the article. Remember " Sharing is Caring!"
Your valuable suggestions and comments will help to make my effort on this small blog a success. Feel free to share your views in the comment box below.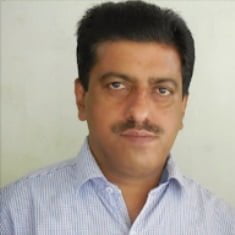 Mathukutty P. V. is the founder of Simply Life Tips. He is a Blogger, Content Writer, Influencer, and YouTuber. He is passionate about learning new skills. He is the Director of PokketCFO.
He lives with the notion of "SIMPLE LIVING, CREATIVE THINKING". He Believes – "Sharing is caring." and "Learning never ends."