(Last Updated On: October 22, 2022)
The word "LOVE" has great power, and love doesn't do injustice. Parents' love never ends. Parents love their children unconditionally. Some children do not realise this true love at a young age, but they surely realise it once they become parents.
Do you realise the true love of your parents?
If you feel your parents do not love you, remember, that is only a feeling because your mind does not understand the real side. Words can't explain real love but have to feel it in your mind.
It is important that we know how loved we are. No matter who we are, the way we show up in the world deserve love. All you need is to change your perspective for love is always there. 
Parents Love Never Ends
Everyone knows the love of parents is essential to a child's well-being.
There is no predefined formula you can follow to become a good parent. But you can find easy ways to grow every day. Remember that no parents are perfect, but you can try to become a better parent.
Children need parents love
Children need love for their mental and physical growth. When children do not get the love and affection from their parents and other family members, that affects their mental health, study and other development.
At this stage, children find love in others and sometimes fell into wrong hands and walk through the wrong path. Children show unexpected behaviour to attract attention and other's love.
If your kid receives love from parents, they will not be as thirsty for love from people outside the family.
This is natural. When you don't get food, you go outside to find your favourite dish. In the same way, when someone does not get love from the family, will search for love from others.
Always share problems with family members. That will ease the tensions and stress.

How Ajit Nawalkha's father's words changed his life?
Ajit Nawalkha felt his parents do not love him because he had to wear old clothes and use other things of his elder brother. When his brother was getting all brand new things, he could use only old things of his elder brother.
He could realise the true love of his parents only when he has an emotional heart-to-heart with his father. That also not in childhood, but years after his marriage.
Watch this video of the real story of Ajit in his own words to understand the love of parents.
Healthy relationships with parents will help you to become successful in life.
Once you realise the real value of parents, you will never disrespect them. To understand the real struggle of parents, you have to become a parent.
Conclusion
If your parents do not give you a new dress, or not fulfil all your dreams, that doesn't mean they do not love you. Remember they may have difficulty affording that always with their minimum income. Parents love never ends and that will always follow you as a blessing in your life.
Never Forget Parents Struggle And Sacrifice For Your Success.
Do you feel you are missing your parents' love?
Do you have a story like in the video to share with others?
If you found this post useful, please recommend and share it to help others find it! You can easily share by clicking on the share buttons. Remember"Sharing is Caring!"
Feel free to leave your thoughts below.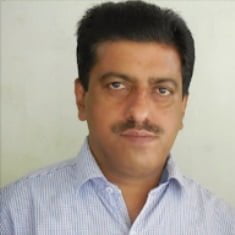 Mathukutty P. V. is the founder of Simply Life Tips. He is a Blogger, Content Writer, Influencer, and YouTuber. He is passionate about learning new skills. He is the Director of PokketCFO.
He lives with the notion of "SIMPLE LIVING, CREATIVE THINKING". He Believes – "Sharing is caring." and "Learning never ends."