(Last Updated On: March 4, 2023)
Have you ever heard about Ryan's Well? Ryan's Well Foundation is a Canadian charitable organization providing effective and sustainable solutions to the water crisis in the poorest regions of the world's developing countries. In this article, you can read about the inspirational success story of Ryan's well, started by a 6-year-old boy, a first-grader at that time. This article is not a promotion or sponsored. I found his inspirational story and thought it would inspire kids.
What is the story of Ryan's well?
Back in January of 1998, Ryan, a first-grader at the time, was sitting in his classroom when his teacher, Mrs. Prest, shared the devastating news that some people didn't have clean water to drink and were getting sick and even dying because of it. She explained how some people had to walk for hours to get dirty water, and Ryan was deeply moved. He went home and begged his parents to help, and they agreed to let him earn extra money through chores to build a well that Ryan thought would cost $70. However, after working for four months, Ryan learned that it would actually cost $2,000 to build a well in Uganda and that the problem was much bigger than he realized.
Undeterred, Ryan started speaking to anyone who would listen to his story, hoping to raise enough money to build his first well at Angolo Primary School in Uganda. Ryan's passion and drive turned his little Grade One project into the Ryan's Well Foundation. Ryan eventually graduated from the University of King's College in Halifax with a Double Major in International Development and Political Science, and he returned to the Foundation as a Project Manager and now serves as the Executive Director. Ryan speaks around the world on water issues and emphasizes the importance of making a difference, no matter how old or young you are.
Ryan's work wouldn't be possible without the support of his family and friends. His Ugandan pen pal, Jimmy Akana, who he met on his first trip to Uganda, is now a member of Ryan's family and serves as an inspiration for his hard work and positive outlook. Ryan's advice to anyone who wants to make a positive change in the world is to find something you're passionate about and take steps to act. For Ryan, water and sanitation are essential issues, and he hopes his story serves as a reminder that everyone can make a difference.
All I had to do was take 10 steps from my classroom to get to the drinking fountain and I had clean water. Before that day in school, I figured everyone lived like me. When I found out this wasn't the case, I decided I had to do something about it.

Ryan
Ryan's Well: A Journey of Hope for Clean Water
Ryan Hreljac was just 6 years old when he learned about the lack of access to clean water in developing countries. Shocked by the fact that children his own age had to walk for hours every day just to get water, Ryan decided he wanted to make a difference. And so, with the help of his family and community, he started Ryan's Well, a charity organization dedicated to providing clean water and sanitation to communities in need around the world.
Ryan's Well has come a long way since its humble beginnings in 1999. Today, the organization has completed over 1,000 water projects in 16 different countries and has helped over 1 million people gain access to clean water. Their projects range from digging wells and installing water pumps to building latrines and providing hygiene education. They work with local partners to ensure that each project is sustainable and meets the needs of the community.
One of Ryan's Well's most notable projects was in Angolo, Uganda. The community had been struggling with waterborne illnesses, and children were missing school because they had to spend hours each day collecting water. Ryan's Well partnered with a local organization to install a water pump and a gravity-fed water system that provided clean water to over 5,000 people. The project also included hygiene education and the installation of latrines, which helped to improve the overall health and well-being of the community.
Ryan's Well has received numerous awards and recognition for its work, including the Order of Ontario, the Terry Fox Humanitarian Award, and the Humanitarian Award from the Canadian Red Cross. Ryan himself has also been recognized for his contributions, including being named one of Time Magazine's Heroes of the Environment and receiving the Queen Elizabeth II Diamond Jubilee Medal.
Ryan's Well is an inspiring example of how one person can make a difference. Ryan's compassion and determination have helped to change the lives of countless people around the world. His legacy continues to inspire others to take action and work towards a better world where everyone has access to clean water and sanitation.
Ryan's Well Foundation
At just 6 years old, Ryan Hreljac was moved to take action after learning about the devastating effects of unsafe drinking water on communities. His determination led him to rally his community and raise funds to build a well in Uganda. This small act of kindness changed everything and inspired the creation of the Ryan's Well Foundation, a team of dedicated individuals committed to providing access to safe water and sanitation in the developing world. The foundation also aims to educate and motivate people of all ages to take action and effect positive change in the world. With over 20 years of impact, Ryan's Well Foundation continues to make a significant difference in the lives of people around the globe.
Twenty Years Ryan's Well Foundation
March 2021 marks the 20th Anniversary of Ryan's Well Foundation! While Ryan started fundraising for his first well at six years old, it was a few years later that Ryan's Well Foundation was formed. Celebrate the foundation's twenty-year anniversary with us by taking a look back at all that we've been able to accomplish!
Conclusion
Despite facing many challenges and setbacks along the way, Ryan never gave up on his mission. He has continued to inspire people all over the world to take action and make a difference in the lives of those in need. Ryan's story is a powerful reminder that anyone, no matter their age, can make a difference in the world. Through his determination, compassion, and hard work, Ryan has shown that even the smallest actions can have a big impact.
Are you inspired by the story of Ryan's well?
Thank you for your visit.
Don't forget to share it.
Leave your thoughts in the comment box below.
Chat
If you want to support Ryan's Well and its mission, you can make a donation or get involved in their fundraising campaigns. Together, we can help to bring hope and clean water to communities in need.
References: Ryan's Well Foundation YouTube Instagram Facebook Featured Image Credits Facebook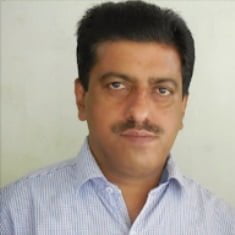 Mathukutty P. V. is the founder of Simply Life Tips. He is a Blogger, Content Writer, Influencer, and YouTuber. He is passionate about learning new skills. He is the Director of PokketCFO.
He lives with the notion of "SIMPLE LIVING, CREATIVE THINKING". He Believes – "Sharing is caring." and "Learning never ends."