(Last Updated On: December 3, 2022)
These days food and water borne illnesses in children are very common. One of the main reasons for this is children are prone to go out and eat junk foods from unhygienic roadside shops or other eateries. Let's find what are the problems that are associated with food and water-borne illnesses in children and also the solutions. This article focus on food and water borne illnesses in children, what parents must do, and preventive measures to be taken.
Food And Water Borne Illnesses

In Children

Children at this point will be prone to medical and social illnesses. Medical illnesses are commonly the first ones we come across in our day-to-day practices are food and water-borne illnesses. Why does this happen to children? Because almost we see every day almost so many eateries are opening up. Children would want to go try out different cuisines. So they will sometimes go and overindulge in eating. Also, they might eat spicy food, aerated drinks, and oily also. They might have prepared the food morning and they might end up consuming it in the evening. All this will make them prone to different illnesses. Commonly we see gastroenteritis or stomach upset in layman's terms.
Symptoms –
Food And Water Borne Illnesses

In Children

What happens here? Children will come with stomach pain, fever, vomiting, and dehydration. Sometimes it can be managed at home by parents themselves. But when do we need medical attention? When the symptoms are very severe like even despite administering paracetamol at home fever is not coming down, the child is still not feeding well, is lethargic, and is not passing urine well. Some of the illnesses are typhoid, bacillary Dysentery, cholera can result in life-threatening dehydration if medical attention is not sorted at the earliest.
What Is The Solution For
Food And Water Borne Illnesses

In Children

Children should be supervised when they are eating outside to eat at the right place and the right amount of food is very important and eating at the earliest hazelnut is prepared like fast food even though if it is not stored too much it is okay to consume in moderation. But children need to be aware pre-packaged food will be deficient in nutrients and may cause infection at times especially on vacation mode while you are on the move it is important to carry boiled cooled water or filtered water. This will prevent a lot of medical complications.

Another thing that we come across very frequently is the child comes with a vomiting history. We see in the opd child comes with vomiting and the very next day they will have a loose tool and the parent gets very panicked. All we want to add is don't panic even the loose tools are quite common. All you have to do is take care of the hydration part. Let the baby give enough fluids hydrate the baby well and only when there are red signs you know like any blood in the stools or the persisting high-grade fever or in spite of giving how much of a volume of water the child is passing continuously or the child is not able to take anything orally. Now, these are the red signs and also the baby is not passing urine. Then there are the times when you have to consult your doctor
Conclusion
Parents should ensure that children are not eating from unhygienic eateries. Make them aware of the health problems that can cause by eating or drinking from unhygienic shops. Their food and drinks may be tasty but many times expired or stored in open places causing infection by bacteria. Discuss with your children about food and water-borne illnesses which look mild in the beginning but can be life-threatening if not diagnosed and treated timely.
Recommended for further reading
Thank you for the visit. Hope you enjoyed your reading.
If you think this post will impact your life as well as others' lives, don't forget to share it.
Leave your thoughts and suggestions in the comment box below.
References & Credits: Dr Sindhu MV (Paediatric Intensivist) & Dr Nanditha R (Paediatric Intensivist) at Aster RV You can watch the video here.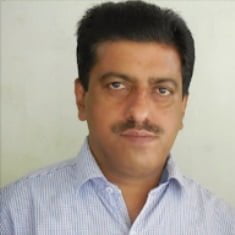 Mathukutty P. V. is the founder of Simply Life Tips. He is a Blogger, Content Writer, Influencer, and YouTuber. He is passionate about learning new skills. He is the Director of PokketCFO.
He lives with the notion of "SIMPLE LIVING, CREATIVE THINKING". He Believes – "Sharing is caring." and "Learning never ends."