(Last Updated On: May 21, 2023)
Hello Kids! Have you ever seen the sea? Do you like to learn fun facts about sea animals? There are so many beautiful and unique living things under the sea. Let's explore the deep blue sea and learn fun facts about different sea animals. Don't miss to watch the video at the bottom explaining about sea animals.
Fun Facts About Sea Animals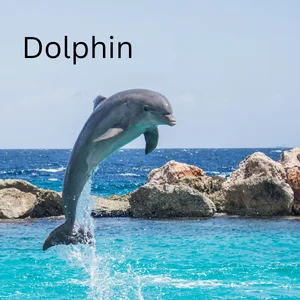 Dolphins are fast sprinters. These cute flippers are also chubby and super intelligent.
An Octopus has three hearts. An octopus is known for their bulging head, large eyes and eight very useful arms.
Blue Tang are cute little creatures. They are quite social.
The Clownfish live in a small group called the school. They are also omnivores which means that they eat both plants and other smaller animals that live underwater.
Sharks are sea predators. Sharks do not have bones. They use their gills to filter oxygen from the water and their skin feels similar to that of sandpaper.
Sea turtles are reptiles that have hard shells. This helps them to be safe from
predators.
A Jellyfish is made out of 95% water. Scientists also believe that they are older than dinosaurs and might have been roaming the deep sea for 700 million
years.
A Lionfish may look fancy with its strong body and spiny pants. But don't be fooled. A lime fish is quite poisonous.
Sea horses are sure slow swimmers. Despite being small, seahorses have a big appetite. They might eat as many as 3000 tiny shrimps a day.
Hammerhead sharks can easily be spotted because of their wide V-shaped heads. Hammerhead sharks also have one eye on each end of their head.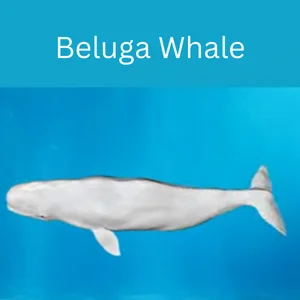 Beluga whales are known to be the canaries of the sea due to their ability to produce different types of sound.
Crabs are decapods which means they have 10 legs. They can also walk in all directions but mostly move sideways.
Stingrays come in all shapes and sizes and feed on other small fish, snails, clams, and shrimps.
Humpback whales are huge sea animals that are as big as a school bus. They are also known to sing songs that can be heard after 20 miles.
Porcupinefish is also commonly known as Blowfish or Balloonfish. A porcupinefish has the ability to inflate by filling its body with air or water. Those bunny fins appear to protect them from nearby predators.
A Cuttlefish is an invertebrate which means they don't have any bones at
all. A cuttlefish looks like an octopus and a squid and just like an octopus it also has three hearts.
Lobsters are quite weird sea creatures. They taste using their legs and they chew using their stomachs.
Sea lions are strong swimmers. They also hunt underwater and can dive deep into the ocean.
Killer whales or orcas are the largest members of the Dolphin family. They are also warm-blooded like other mammals. Orcas are apex predators which means they are at the top of the food chain.
The Manatees are aquatic herbivores which means that they only eat aquatic plants. Manatees evolved from the same land animals as elephants from 50 million years ago.
Eels may look like a snake but they are fish. They could even live in both salt and fresh waters.
Manta ray looks like a stingray but there are quite a few differences between them. The tale of the manta ray does not contain a stinger or a barn. A manta Ray's milk is located at the front of its body rather than underneath it's head.
Whale sharks are the largest fish on the planet. They are also known for their flat head and giant mount. They may be huge but these lovely sharks are harmless and non-aggressive.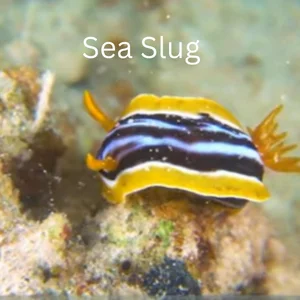 Sea slugs are marine invertebrates which means they do not have bones.
Sea slugs coming many different body shape, color, and sizes.
Swordfish is a predatory fish with a long flat and pointed snout. A swordfish can move quick and it's one of the fastest fish in the ocean.
A Squid has a tube-shaped body with large eyes and eight arms but only the tentacles have suckers another cool thing about squids they also have three hearts.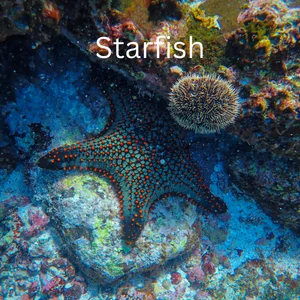 Starfishes are invertebrates or animals without a backbone. These sea creatures can also live for a very long time and they can weigh more than you think.
Seals prefer the cold. Seas aside from that they can also sleep underwater.
Fun Facts About Sea Animals | Exploring The Marine Life
Conclusion
I hope you learned a lot about the wonderful sea animals that live under the deep sea. Are you surprised to know the facts about these sea animals?
Thank you for your visit.
Don't forget to share it.
Leave your thoughts in the comment box below.
References: Kiddos World TV YouTube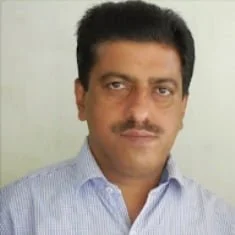 Mathukutty P. V. is the founder of Simply Life Tips. He is a Blogger, Content Writer, Influencer, and YouTuber. He is passionate about learning new skills. He is the Director of PokketCFO.
He lives with the notion of "SIMPLE LIVING, CREATIVE THINKING". He Believes – "Sharing is caring." and "Learning never ends."