(Last Updated On: July 5, 2022)
Do you know how Jo Harvey Weatherford rewrote her own story of addiction to alcohol? If not, you can find here her candid talk explaining how she rewrote her own story of addiction to alcohol. She also discusses the importance of the stories we tell ourselves about our behaviour.
Jo Harvey Weatherford
Develops and implements drug and alcohol prevention programs on the campus of The University of Nevada. 
She has a deep-rooted passion for identifying alternative approaches to healing from trauma and addiction. 
Taught an Overview of Addiction course for the past several years for the Center for the Application of Substance Abuse Technologies. 
Pursuing her PhD in Educational Leadership and has her MS in Human Development and Family Studies with a specialization in Addiction Treatment and Prevention Services. 
Rewriting The Story Of My Addiction –
Jo Harvey Weatherford
Her own struggle with substance abuse was the catalyst for identifying non-traditional approaches to treatment. Her personal experience of healing cultivated the desire to assist others on their journey to wellness. 
Jo Harvey Weatherford speaks from the heart and it is a good example of how people from the bottom can go to the top.
For some people, finding the positive aspects within their own addictive behaviours might sound like "glorifying drug use". Jo Harvey Weatherford's perspective on separation of guilt and shame helps people to go to that retrospective place, acknowledge their guilt and process for growth.
Conclusion
We may not be able to control everything that happens to us but we can always control the story we tell around it and choose to seek beauty even in the ugliest of situations.
Do you have an alcoholism problem?
Also read How Claudia Christian Overcame Alcoholism
If you found this post useful, please recommend and share it to help others find it! You can easily share by clicking on the share buttons. Remember"Sharing is Caring!"
Feel free to leave your thoughts below.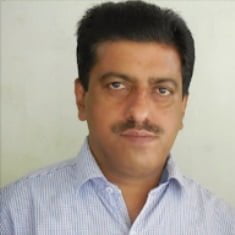 Mathukutty P. V. is the founder of Simply Life Tips. He is a Blogger, Content Writer, Influencer, and YouTuber. He is passionate about learning new skills. He is the Director of PokketCFO.
He lives with the notion of "SIMPLE LIVING, CREATIVE THINKING". He Believes – "Sharing is caring." and "Learning never ends."