(Last Updated On: July 5, 2022)
Alcohol has ruined many people. Do you know how Claudia Christian, a successful actress overcame alcoholism? You can watch her inspiring talk narrating her real-life story. She also offers fresh perspectives on alcohol use disorder treatments.
Who is Claudia Christian and how did she overcome alcoholism?
Claudia Christian landed her first TV series at 18 on NBC's nighttime drama Berringers.
Her first studio feature at 20 in New Line Cinema's cult hit "The Hidden." 
Over 50 films, hundreds of TV shows and 5 music albums.
Claudia Christian has worked with George Clooney, Kirk Douglas, Faye Dunaway, Nicolas Cage and countless other luminaries.  
Here is her inspiring talk about how she overcame alcoholism.
She has been in the entertainment industry for over 30 years.
She was a very light drinker in her 20s.
In her 30s she was a social drinker
In her early forties, she developed alcohol use disorder which is abbreviated AUD.
Conclusion
The story of Claudia Christian is motivational and helps to overcome alcoholism. If you have alcoholism, try to stop the addiction. Consult a doctor or an expert and follow the advice.
Life is short and hence makes it successful. Don't blame others for the failures in your life because you are the only person responsible for the failures and success.
Jo Harvey Weatherford Rewriting The Story Of Addiction
How do you feel after watching the video?
Do you have alcoholism and if yes, what do you do for the recovery?
If you found this post useful, please recommend and share it to help others find it! You can easily share by clicking on the share buttons. Remember"Sharing is Caring!"
Feel free to leave your thoughts below.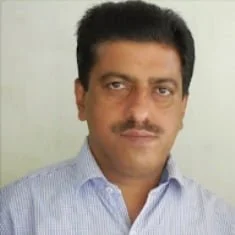 Mathukutty P. V. is the founder of Simply Life Tips. He is a Blogger, Content Writer, Influencer, and YouTuber. He is passionate about learning new skills. He is the Director of PokketCFO.
He lives with the notion of "SIMPLE LIVING, CREATIVE THINKING". He Believes – "Sharing is caring." and "Learning never ends."