(Last Updated On: September 14, 2022)
Customer satisfaction is a term frequently used in marketing. It is a measure of how products and services meet or surpass customer expectation. Customer satisfaction is very crucial to the success of any business. No matter how innovative products or competitive pricing you are offering, if your customers are ultimately unhappy, they will not stick around. Here are three strategies to increase customer satisfaction. Improving customer satisfaction levels, will not only improve your current sales but will also set the foundation for future sales success.
How To Increase Customer Satisfaction?
Your success in sales and growing your business is directly linked to your ability to satisfy your customers and gain their loyalty. By improving customer satisfaction levels you not only improve your current sales, but you also set the foundation of future sales success. There are three main strategies to increase levels of customer satisfaction, all based on the degree to which you meet, or exceed customer expectations. The higher the level you're able to achieve, the more you'll build customer loyalty and the greater your business will succeed. With that in mind here are three strategies to improve customer satisfaction levels to grow sales and become more successful.
3 Strategies To Increase Customer Satisfaction
Meet Customer Expectations
Exceed Customer Expectations
Delight and Amaze the Customer
1. Meet Customer Expectations
Strategy number 1 to increase customer satisfaction is to meet customer expectations. This is the bare minimum level of customer satisfaction you should deliver for your business to survive. By meeting the customers expectations and solving their problem you show them that you are reliable and that you can consistently meet their needs. At this point, the customer is satisfied and has no complaints. This is the absolute basic requirement to build the foundation of a long-term, mutually beneficial working relationship but it's generally not enough to lock in customer loyalty. If a competitor demonstrates that it can and well do more than merely meet their expectations, you'll quickly lose that customer to the competition. Moreover if you fail to meet their expectations, they will leave and give their loyalty to someone who can.
2. Exceed Customer Expectations
Strategy number 2 to increase customer satisfaction is to exceed customer expectations. In order to achieve even greater levels of sales success, you'll need to offer a higher level of customer satisfaction. This is done by surprising your customers. This second level of customer satisfaction moves you beyond mere survival. The act of moving beyond your customers expectations and exceeding them builds a measure of customer loyalty and gives you an advantage over your competitors. By quickly addressing concerns, offering surprise bonuses or freebies, delivering a handwritten note, or even taking the time to follow up with a personal phone call after each purchase can put you in this category. This will minimize the chances of your customers seeking out other solutions to their problems while simultaneously increasing your profitability.
3. Delight And Amaze The Customer
Strategy number 3 to increase customer satisfaction is to delight and amaze the customer. Ask yourself: have you ever experienced a level of customer service that not only exceeded your expectations but actually brought a smile to your face. A customer served at this level is truly delighted and amazed. Not only have the customers basic needs been exceeded, but they've been touched deeper on an emotional level. Once they have enjoyed this type of experience, you'll gain unshakeable customer loyalty. It'll be nearly impossible for a competitor to pry them away.
There are countless cost-effective ways to delight and amaze your customers and build customer loyalty. It can be as simple as regular follow-up phone calls to check in or sending a small gift related to one of their interests as a person outside of their work. The more you provide an exceptional experience with incredible levels of customer service, the greater success you'll enjoy in your business. If you want to create a thriving business, you need to go beyond merely meeting customer expectations and focus on delighting and amazing them. You'll keep customers over a longer period of time, make more sales with those customers, and create an experience that will encourage them to send you referrals by telling everyone about you.
Read How To Become An Effective Sales Manager
Conclusion
By following these three strategies to increase levels of customer satisfaction, you'll set yourself apart from your competitors and put yourself in a position to build a highly profitable business with superior levels of customer loyalty. Remember, customers are the backbone of any business. If your customers are not happy with your product or services, you will fail in your business. In the present competitive world, customers have many offline and online shops offering many freebies and discounts to buy products and services for their choices. To keep more customers and increase customer lifetime value, it's essential to increase customer satisfaction to a higher level. Otherwise, customers won't hesitate to switch to a competitor that offers freebies, better prices, better product options, and better customer service interactions. It is necessary to understand why your customers are unhappy, and make changes to your product or services that make them happy and align with the experiences they desire.
How To Become Rich | Expert Advice From Successful People
What Have You Done Today To Delight And Amaze Your Customers?
What do you do to increase customer satisfaction?
Thank you for the visit. Hope you enjoyed your reading.
If you think this post will impact your life as well as others' lives, don't forget to share it.
Leave your thoughts and suggestions in the comment box below.
References: Brian Tracy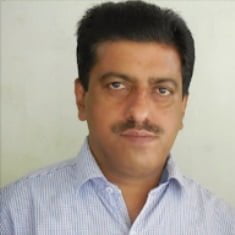 Mathukutty P. V. is the founder of Simply Life Tips. He is a Blogger, Content Writer, Influencer, and YouTuber. He is passionate about learning new skills. He is the Director of PokketCFO.
He lives with the notion of "SIMPLE LIVING, CREATIVE THINKING". He Believes – "Sharing is caring." and "Learning never ends."