(Last Updated On: December 2, 2022)
You know that wearing masks can protect you from COVID-19. Many people have a wrong understanding that wearing a mask in public gatherings is the only requirement for protection from the virus. That is not true. You must wear a good quality mask or even the health department suggest wearing a double mask. At the same time, you must maintain social distancing and use sanitisers regularly. You must follow all these measures strictly to save yourself and others from the COVID-19 virus.
Wearing Masks And Social Distancing
Masks should be used as part of a comprehensive strategy of measures to suppress transmission and save lives; the use of a mask alone is not sufficient to provide an adequate level of protection against COVID-19.
If COVID-19 is spreading in your community, stay safe by taking some simple precautions, such as physical distancing, wearing a mask, keeping rooms well ventilated, avoiding crowds, cleaning your hands, and coughing into a bent elbow or tissue. Check local advice where you live and work. Do it all! Source: WHO
When And How To Wear Mask Properly During COVID-19?
Importance Of Wearing Masks And Social Distancing
Prof. Gautam Menon of Ashoka University, Sonipat, Haryana urges everyone to wear masks, avoid crowded locations and maintain a distance of 6 feet from others. Says adherence to COVID Appropriate Behaviour is a must.
The way we deal with COVID-19 is through as many measures as possible and prevent us from getting it.
One measure is staying away from crowded locations and the other measure is masking. Without one, if you only choose one and not the other, this will not work.
So well, a mask will protect you to some extent but a mask in a crowded location with many people speaking and shouting near you will not work as efficiently as if you were further away from them.
So be sensible about who uses combines these different interventions to combine masking with staying some distance away from people with avoiding crowded locations.
All of these together will help to protect you in a way that is much better than a single intervention will not.
Why Should Wear Masks Properly?
Today in the news channels we can find many people are ignoring to wear a mask, or not wearing it properly. They do not cover their nose with a mask, simply keep it under their mouth just to show the authorities that they are wearing masks and not to get a fine. Not only the common man but also responsible persons, and politicians all are visible in the news. They also do not maintain social distancing in the gatherings.
In the beginning, people were afraid of COVID-19, but today many people are not taking it as seriously as earlier. Not only in public gatherings but also whenever you are out of the house you must wear masks properly. Today there are many cases of COVID-19 without showing any symptoms. If any family member has COVID-19, all other members should always wear masks and keep that person completely isolated.
Everyone should follow the guidelines from the governments and health departments. Always use masks, maintain social distancing, use hand sanitisers and wash hands with soap and water regularly.
10 Must-Know Facts About Hand Sanitisers During COVID-19
Conclusion
Let's take a wow to change our attitude by wearing masks properly, maintaining social distancing and using sanitisers, and washing hands with soap regularly. Let's join hands together to protect ourselves, our families and the community from COVID-19.
Recommended for further reading
Thank you for the visit. Hope you enjoyed your reading.
Kindly share this article on your network and help others to read it.
We appreciate your valuable comments.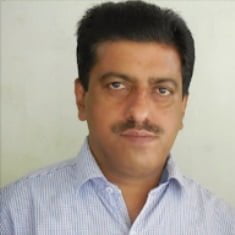 Mathukutty P. V. is the founder of Simply Life Tips. He is a Blogger, Content Writer, Influencer, and YouTuber. He is passionate about learning new skills. He is the Director of PokketCFO.
He lives with the notion of "SIMPLE LIVING, CREATIVE THINKING". He Believes – "Sharing is caring." and "Learning never ends."