(Last Updated On: July 7, 2022)
Are you looking for ways to improve employee engagement in your company? Do you think that employee engagement is an important part of a successful team?
What is employee engagement?
Employee engagement has become a strategy not a way of doing business. Many people think employee engagement is the same as employee job satisfaction. But satisfaction doesn't raise the bar high enough.
Others will say, it is really about creating happy workers and a happy workplace. But just because an employee is happy doesn't mean that person is working on behalf of the organization.
Now the question is if engagement is not satisfaction or happiness, then what is it? Basically, employee engagement is the emotional commitment that a person has to the organisation and the organisation's goals.
When a person is engaged, and emotionally committed, it means that person is going to give discretionary effort and going to go the extra mile. That is the secret sauce. That's why engagement is so important and so powerful.
That means if you have engaged employees,  productivity will be higher, the quality will be higher, with fewer defects and mistakes, and most importantly, they are going to get hurt less often. Your safety record is going to improve as people are more mindful and aware.
Discretionary effort leads to better business results no matter what your job role or responsibility in an organization. That means customers are satisfied.
The more satisfied your customers are, the more they are going to buy and the more they're going to refer you.
[bctt tweet="Do you want to motivate your team to a higher level of performance?" username="simplylife_tips"]
Find 10 Ways To Motivate Employees For Better Results.
Why does employee engagement matter?
Are you thinking why bother with employee engagement? The below short video will answer that question for you. Take a look to find out how engaged employees add value to your business and why it should matter to you.
[bctt tweet="Make employees feel like they are respected, that they are part of the company and that their ideas have value. " username="simplylife_tips"]
Once they realise these, they will be more likely to go above for their company. They will give amazing service and come up with creative ideas and do their best for the growth of the company.
9 ways to improve employee engagement
Promote Lunch And Learns To Share Knowledge
Encourage Volunteering
Inspire Creative Thinking With Group Offsites
Offer The Opportunity To Work Remotely
Challenge Your Team So They Reach Their Potential
Help Them Reach Personal And Professional Goals
Encourage Side Projects And Curiosity
Initiate Some Healthy Competition
Emphasis Mindfulness
What are the advantages of employee engagement?
A better business outcome such as:
Increased productivity, customer satisfaction, quality, and performance.
Employees are happier and feel that they are an asset to the team and have a sense of empowerment.
When employees are committed to the company's goals and feel they are valued, they strive to do well.
What are the easy ways to increase employee engagement?
Ensure that employees know the goals and purpose of the company.
Keep your employees well-informed about changes in the company that may affect them.
Ensure and promote their physical and mental well-being.
Create and promote a positive atmosphere and attitudes.
Make one-on-one meetings with employees.
Conduct employee surveys.
Take a few minutes and ask the following questions to employees:
How are they feeling about their current job role?
What do they like and dislike?
What improvements do they like to see?
Conclusion
Think about your company's employee engagement and:
Identify what employee engagement means to your specific business.
Recognise the advantages of engaged employees.
Create tools to increase employee engagement.
End result: Success in all aspects of your business.
What unique ideas do you implement in your teams to keep them engaged?
Do you need better employee engagement?
Share your views to improve employee engagement?
"Sharing is Caring!" Don't forget to share this article on your network.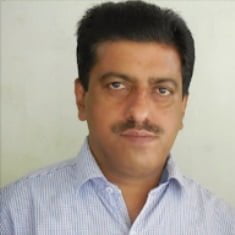 Mathukutty P. V. is the founder of Simply Life Tips. He is a Blogger, Content Writer, Influencer, and YouTuber. He is passionate about learning new skills. He is the Director of PokketCFO.
He lives with the notion of "SIMPLE LIVING, CREATIVE THINKING". He Believes – "Sharing is caring." and "Learning never ends."