(Last Updated On: July 3, 2023)
You might have heard the phrase ' United you win and divided you fall '. What does it mean? It means unity is strength. When you are united, you can do any damage to anyone. But when you are divided, your enemies can destroy you all. Continue reading and watching the animated story.
What does unity is strength means?
Unity is strength means staying united in all situations. You can easily break a stick, but you can't break a whole bunch of sticks together. Because a bunch of sticks is stronger than a single stick. In the same way, when you are united in all situations, your decisions are the same and strong. Your enemies can't do any harm to you. But the moment you are divided, your enemies will take advantage of the situation and make you fight each other.
Why unity is a strength?
It is very important to stay united in order to lead a peaceful and happy life, When the family members are united, there will be happiness in the family. When the people in a community are united, there will be peace and happiness.
Unity helps to grow and achieve success
Do you think you can grow alone without support from others? Not at all, we need support and guidance from others to grow. United teamwork is essential for the success of a business. Unity is important for the team to win a game.
Unity gives courage and strength
Sometimes you may feel fear to face challenges. But if you get support from others then you get the courage to fight together. When you are united, you can bring unexpected changes in your life and in society. This way unity gives courage, hope, and strength and also helps to make changes in society.
Unity gives inspiration and motivation
Sometimes you may feel laziness in studying or working alone. When you are in isolation, you cannot get inspiration. But when you are in a group, you get inspired by each other in study, personal and professional matters. You get inspiration from others and their hard work. Their positive attitude gives you the motivation to overcome obstacles and achieve success. With motivation and inspiration from others, you can accomplish your goals successfully.
It is a fact that there are certain anti-elements that are disturbing the unity among the people. We can find many such anti-elements in our life journey. It is our responsibility to identify them and not allow them to divide the unity among people in the family and community.
Conclusion
Unity is strength and unity is important for a successful life. But you must ensure that you are not united with bad friends because bad friends will damage your life. Try to make more good friends and be united with them. It is important to share problems with your family because your parents and family members are the most trustable persons who can solve your problems. Parents are the first and best teachers of their children. Always respect your parents and listen to them. Never Forget Parents Struggle And Sacrifice For Your Success
Do you agree unity is strength?
Kindly share this article with your friends, relatives and on social media to help them to read it.
Leave your thoughts and suggestions in the comment box below.
Story Source: YouTube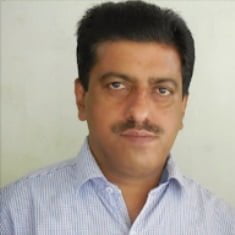 Mathukutty P. V. is the founder of Simply Life Tips. He is a Blogger, Content Writer, Influencer, and YouTuber. He is passionate about learning new skills. He is the Director of PokketCFO.
He lives with the notion of "SIMPLE LIVING, CREATIVE THINKING". He Believes – "Sharing is caring." and "Learning never ends."