(Last Updated On: July 24, 2023)
This is a tale of true friendship that will warm your heart and remind you of the power of compassion and support. In a charming little town, two best friends named Sarah and Emily embarked on a journey of unbreakable camaraderie. As they faced life's trials and tribulations, their bond was put to the test, but they proved that genuine friendship knows no boundaries. Join us as we delve into the story of how one friend carried the other through the darkest times, leaving an enduring lesson for all of us to cherish. Get ready to be inspired by the unyielding love and friendship that kept them going, and discover the incredible impact of being there for someone in their time of need.
True Friendship Of Sarah And Emily
Once upon a time in a little town, there were two best friends named Sarah and Emily. They were inseparable and did everything together. As they grew older, life became challenging, and Sarah faced some tough times.
One day, Sarah lost her job, and it made her very sad and worried. She had bills to pay and didn't know what to do. On top of that, her dad got sick, and she had to think about medical expenses too.
Sarah felt really alone and didn't talk about her problems with anyone. But Emily noticed that her friend was feeling down. Even though they hadn't seen each other much lately, Emily cared a lot about Sarah and wanted to help.
Emily wrote a sweet letter to Sarah, reminding her of all the amazing things they had done together. She told stories of their adventures and how strong and kind Sarah was. This made Sarah feel loved and gave her hope.
Emily didn't stop there. She organized a fundraiser to help Sarah with her money troubles. Many people came to support her because Sarah had touched their hearts with her kindness.
But most importantly, Emily was there for Sarah when she needed it the most. She stayed by her side, listened to her worries, and comforted her during the tough times. Emily showed Sarah that true friendship meant being there no matter what.
With Emily's love and support, Sarah started to feel better. She found a new job she loved and her dad got better too. Their friendship became even stronger through all the challenges they faced together.
Sarah will always remember Emily and how she helped her when times were hard. They proved that true friends stick together through thick and thin, and that's a lesson they both cherished forever.
True Friends: A Treasure Worth Holding On To
Moral
Always remember the person who lifts you up when you need it the most!
Their journey teaches us that being there for someone in their time of need is not just an act of kindness; it is a powerful force that can lift spirits, ignite hope, and inspire resilience. As we navigate our own paths, let us cherish and nurture the friendships that enrich our lives.
How To Discern A Sincere Friend: Unveiling True Friendship
Conclusion
In conclusion, Sarah and Emily's story serves as a beautiful testament to the power of true friendship. Throughout life's ups and downs, they showed us that genuine bonds can withstand any challenge. Emily's unwavering support and love carried Sarah through her darkest moments, reminding us of the immense impact a friend can have when they stand by your side.
May Sarah and Emily's story serve as a heartwarming reminder to never forget the friends who carry us through when we need them the most. Let's celebrate the beauty of true friendship, for it is a treasure that shines brightest in the darkest times and fills our lives with love, laughter, and unwavering support. As we strive to be better friends ourselves, let's remember the simple yet profound lesson from this tale: that a friend's care and presence can make all the difference in the world.
The Brave Friends: A Tale Of Courage And Friendship
Do you have a true friendship in your life?
Thank you for your visit.
Don't forget to share it.
Leave your comments in the box below
PVM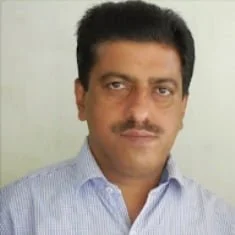 Mathukutty P. V. is the founder of Simply Life Tips. He is a Blogger, Content Writer, Influencer, and YouTuber. He is passionate about learning new skills. He is the Director of PokketCFO.
He lives with the notion of "SIMPLE LIVING, CREATIVE THINKING". He Believes – "Sharing is caring." and "Learning never ends."