(Last Updated On: September 19, 2023)
Have you ever heard of the incredible Tom Bilyeu and his remarkable story of success? Tom is not only the co-founder of the billion-dollar brand Quest Nutrition but also the visionary behind Impact Theory, a platform designed to empower individuals with the skills they need to transform themselves and the world. Through his engaging content and motivational speaking, Tom has become a global inspiration, motivating countless individuals to unleash their full potential and chase after greatness. Join us as we delve into the extraordinary life and accomplishments of this exceptional figure.
Tom Bilyeu
Tom Bilyeu is a name synonymous with entrepreneurship, innovation, and the unwavering pursuit of human potential. His journey from co-founding Quest Nutrition, a billion-dollar brand, to establishing Impact Theory, a transformative platform, is a testament to his vision and dedication to empowering individuals to be their best selves.
As the co-founder of Quest Nutrition, Tom played a pivotal role in revolutionizing the health and nutrition industry. Quest Nutrition became a beacon of health-conscious eating, offering products that not only tasted great but also aligned with fitness and wellness goals. Under Tom's leadership, the company grew exponentially, reaching a valuation of over a billion dollars.
However, Tom's journey didn't stop at building a successful business. He embarked on a mission to impact lives on a broader scale. This led to the creation of Impact Theory, a multimedia platform that serves as a reservoir of knowledge, inspiration, and empowerment. Impact Theory's content, including interviews with some of the world's most influential thought leaders, entrepreneurs, and change-makers, is designed to help individuals unlock their potential, cultivate resilience, and drive positive change in their lives.
Tom Bilyeu's message is clear: greatness is not reserved for a select few; it's attainable by anyone willing to put in the effort. Through his dynamic storytelling, motivational speaking, and thought-provoking interviews, he encourages individuals to embrace a growth mindset, set audacious goals, and relentlessly pursue their dreams.
Tom's impact transcends business and reaches deep into the realm of personal development. He is an advocate for continuous learning, self-improvement, and the belief that anyone can achieve greatness with the right mindset and tools. His journey from entrepreneur to influencer has inspired countless individuals to embark on their own quests for excellence, making Tom Bilyeu a true catalyst for change and a beacon of inspiration in the world of entrepreneurship and personal growth.
Tom Bilyeu – Top 10 Rules For Success
Get out, and have fun!
Find deep fulfilment
Start taking action
Care about the end result
Put in the time
Go step by step
Keep your beliefs nimble
Prioritize properly
Break yourself in half
Change your attitude
Tom Bilyeu Inspiring Story
Tom Bilyeu was grown up in an obese family being dead broke and not able to pay his bills. Became a relentless agent for change with a goal to help people reach their true potential and a successful person with a billion-dollar brand.
More About Tom Bilyeu
Best known as a co-founder of Quest Nutrition.
His goal with Quest Nutrition was to end metabolic disease and show that food can be "good for you and still taste good".
When starting Quest Nutrition, Tom and his team made protein bars out of their kitchen. Quest Nutrition products are sold in 80 countries. To grow Quest Nutrition, they were giving their products away for free. In October 2016, Bilyeu and his wife, Lisa, started Impact Theory.
Impact Theory publishes a long-form interview talk show, hosted by Bilyeu.
Impact Theory is designed to "leverage the self-sustaining power of commerce to influence global culture". As of February 2018.
He inspires people around the world to unlock their potential and pursue greatness through his content and public speaking.
Entrepreneur of the Year by Secret Entourage in 2016.
One of Success Magazine's Top 25 Influential People in 2018.
You may like to read  How to Convert Depression Into Millions And Happiness?  This is a wonderful discussion, Tom Bilyeu, with Lilly Singh, IISuperwomanII.
Never Allow Obstacles Break Success In Your Life
Conclusion
Tom Bilyeu's inspiring story serves as a powerful reminder that success is not an innate trait but the result of relentless determination, perseverance, and unwavering positivity. His life journey underscores the fact that successful individuals are not born with a silver spoon, nor do they achieve success overnight.
Tom, like many other accomplished figures, has faced numerous challenges and obstacles on his path to success. However, he met these challenges head-on, unafraid of failure, and maintained a resolutely positive attitude. It is through this combination of hard work, fearlessness in the face of adversity, and a relentlessly positive mindset that individuals like Tom have achieved remarkable success.
Tom Bilyeu's story serves as a testament to the transformative power of resilience, hard work, and a positive outlook on life. It is a beacon of inspiration for anyone seeking to change their life positively and unlock their true potential on the path to success.
To become successful you should avoid Habits That Drag You Down From The Success Ladder.
Recommended for further reading
What are the points inspired you to follow?
I appreciate your visit. I trust you found the post enjoyable.
Remember, Sharing Is Caring! Feel free to share this post on your social media and other networks to help others discover it.
Please share your thoughts and insights in the comment box below.
Photo Credits – Cjcaprio [CC BY-SA 4.0], via Wikimedia Commons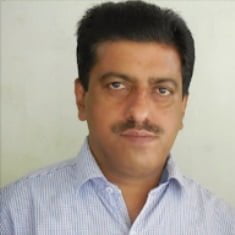 Mathukutty P. V. is the founder of Simply Life Tips. He is a Blogger, Content Writer, Influencer, and YouTuber. He is passionate about learning new skills. He is the Director of PokketCFO.
He lives with the notion of "SIMPLE LIVING, CREATIVE THINKING". He Believes – "Sharing is caring." and "Learning never ends."