(Last Updated On: July 1, 2021)
Do you know Tom Bilyeu inspiring story? Tom Bilyeu is the co-founder of billion-dollar brand Quest Nutrition and the co-founder and host of Impact Theory. Have you heard about Impact Theory? He created Impact Theory to help people develop the skills they will need to improve themselves and the world. Through his content and public speaking, he inspires people around the world to unlock their potential and pursue greatness. Let's find more about this great successful person.
Tom Bilyeu – Top 10 Rules For Success
Get out, and have fun!
Find deep fulfilment
Start taking action
Care about the end result
Put in the time
Go step by step
Keep your beliefs nimble
Prioritize properly
Break yourself in half
Change your attitude
Tom Bilyeu Inspiring Story
Tom Bilyeu was grown up in an obese family being dead broke and not able to pay his bills. Became a relentless agent for change with a goal to help people reach their true potential and a successful person with a billion-dollar brand.
More About Tom Bilyeu
Best known as a co-founder of Quest Nutrition.
His goal with Quest Nutrition was to end metabolic disease and show that food can be "good for you and still taste good".
When starting Quest Nutrition, Tom and his team made protein bars out of their kitchen. Quest Nutrition products are sold in 80 countries. To grow Quest Nutrition, they were giving their products away for free. In October 2016, Bilyeu and his wife, Lisa, started Impact Theory.
Impact Theory publishes a long-form interview talk show, hosted by Bilyeu.
Impact Theory is designed to "leverage the self-sustaining power of commerce to influence global culture". As of February 2018.
He inspires people around the world to unlock their potential and pursue greatness through his content and public speaking.
Entrepreneur of the Year by Secret Entourage in 2016.
One of Success Magazine's Top 25 Influential People in 2018.
You may like to read  How to Convert Depression Into Millions And Happiness?  This is a wonderful discussion, Tom Bilyeu, with Lilly Singh, IISuperwomanII.
Never Allow Obstacles Break Success In Your Life
Successful persons are not born with success or became successful within a day.
Click To Tweet
Conclusion
Tom Bilyeu inspiring story will help you change your life positively. Successful persons, are not born with success or became successful within a day.
They have struggled a lot, overcome obstacles without fear, unstuck the negative and always stayed positive. That kind of hard work, fearless about failures and positive attitude made them successful.
To become successful you should avoid Habits That Drag You Down From The Success Ladder.
Recommended for further reading
What are the points inspired you to follow?
Share your views in the comment box below.
"Sharing is caring".  Share this post on your network to help others to read and get the motivation to move forward to success.
Photo Credits – Cjcaprio [CC BY-SA 4.0], via Wikimedia Commons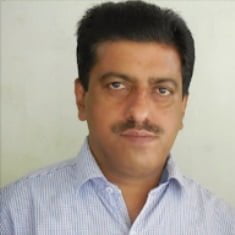 Mathukutty P. V. is the founder of Simply Life Tips. He is a Blogger, Content Writer, Influencer, and YouTuber. He is passionate about learning new skills. He is the Director of PokketCFO.
He lives with the notion of "SIMPLE LIVING, CREATIVE THINKING". He Believes – "Sharing is caring." and "Learning never ends."