(Last Updated On: July 3, 2023)
In the present world, many parents spend a lot of money on the birthday party of their children every year. Not only the birthday of children but also the birthdays of parents. Not just birthday celebrations, we spend a lot of money on other celebrations. When you spend a lot of money on these celebrations your workers, neighbors, relatives, friends may be struggling to feed their children, educate them and even buy a simple dress or uniform. There is a saying that "parents are the first and best teachers for their children." It is very true. Children learn many things from their parents, family, and relatives.
Today, 9th May is being celebrated as Mother's Day. Continue reading and watching the video to listen to the gems of parenting from Sudha Murty, a great mother, the Chairperson of the Infosys Foundation. In her speech, she talks about his son saying about her "Every mother works, every mother looks after her child but I am proud my mother looks after someone's children." The best compliment a mother can get from her children. How her son could talk about his mother like this? Because despite being a billionaire, she taught her son that "we are ordinary people". That simple and humble life, kindness, and seeing everyone as equal taught him good lessons. She convinced him with reasons not to waste money on unnecessary things, but to use that money to help the poor and needy who are struggling to live their life.
This Is How Sudha Murty Convinced Her Son To Not Host A Birthday Party at a 5-star hotel
Do you know how Sudha Murty convinced her son to not host a birthday party at a 5-star hotel? This is from her speech at an event organised by Mumbai's Jamnabai Narsee International School in 2017. This speech teaches the parents about how to talk with their children and makes them understand the real side of life.
Video Transcript
My child came and told me "in our school, there is a birthday party. I think this birthday party is the big way I suppose nowadays there's a birthday party my son my friend's house this party they take us to some five-star restaurant. Some a lot of parents can take. There's nothing wrong because everybody has their way of doing birthdays. There's nothing I will comment on that. Going to a five-star hotel is less or not good or nothing of that sort. That's their parents' wish. He went once. I think his classmate's birthday was there and my child Rohan my son went to the birthday party came and said almighty was so good. And my birthday I want to take. I said no bill you can't take. He said why.
I said Rohan please remember how much it will cost. Let us talk about it. Each child let us take one thousand rupees. You call about 50 people in your class. How much it cost? 50 X 1000 = 50000 rupees, he said. Rohan, please remember, you know the person who is to come and drive our car. He has two children. They are as bright as you are. Okay! Their school fees are probably in those rather ten thousand. If you give twenty thousand to them they can go to a better school. Better for your birthday. I'm not denying you should not do etc. I will buy samosa okay, I will buy samosa, fruity. Fruity in those days I'm talking about 25 years back. So I will spend for 50 children plus our driver's children everyone. You know all together this much money. More than that I think you should not spend because what you are doing is wrong according to me. Those two children will not go to school whereas you spend 50000 and he did like it what I said.
He didn't like that. "Oh, you always give me he showed that means you always give me plus-minus, always a balance sheet." I said "think over it. I will give you three days' time" And after three days he came back and said, "okay, I agree but along with samosa you should give us one gulab jamun also." I said fine oka. So I told and in front of him I gave Rs.10000 to our driver's children in front, through his hand. I said bill from your account. There's a 50000 rupees out of that. This is the way you spend this much money is left and this you should give it to some good cause.
When he was in Cornell school son's birthday came and I was thinking, he was abroad in those days, what he will do. I would have been unhappy. This my subjective opinion. If you spend so much money on a birthday which comes every year why waste that kind of money. It is not something like a fantastic thing, it is not like where Mahatma Gandhi born on October 2nd.
We are ordinary people and we are just ordinary people. Let us not think that we are too great. If somebody says what do you think of yourself I think I'm a very ordinary person, a very ordinary person but the situation made me great. The situation made me great. I'm very ordinary then like anybody else.
You should bring up this idea with your children's mind, "look my child, you are ordinary, just because your father has money or I have money, you are not extraordinary."Money comes due to various reasons, okay. And money what you have has a cause. that I made it to my children in a very engaged.
When he was in Cornell wrote to me, and I have that email even today. He said, "every mother works, every mother looks after her child but I am proud my mother looks after someone's children." Isn't that the best compliment? He got a scholarship then he got a scholarship and he sent very little money. He must have had one lakh repay or something. You know not great money. He wrote to me amma this money should be spent on my birthday to all those jawans who died in a parliament attack in 2001. They died there so that you can live in a free democratic India. It is not a big money but that idea of sharing the wealth with somebody, idea of being sensitive.
Someone is poor and they have a right to live and making equality along with our own driver and cook. Such ideas you have to initiate to your children. That is very important. Most of the time we don't do that because we think what others will think, what is the status suppose my neighbor comes, my cook is eating on the dining table what they think of us? All those false values, all those status, tightened compartments we build around what people think. Let them think what they think. You cannot live on people's opinions. You have to live on your own opinion and that you should understand to tell your children. Children will be not for many years, children will carry your values. Later once they're married their wife's values, once they are exposed to different values that go on changing but to some extent great you can reflect it.
Source: YouTube
Most parents have been brainwashed to tell their kids that "you are very special, everything you do is amazing" to make them confident. Here is Sudha Murty, a legend saying that you should tell your kids that they are ordinary. Do you think you can tell like that to your children? We can tell that to children only when we can believe we are ordinary.
Read How To Touch The Heart Of Your Children?
She set an example! Don't argue or scold your child, but reason with them. They understand the reasons. So talk to them and communicate correctly.
President Droupadi Murmu conferred Padma awards to distinguished awardees across diverse fields at Rashtrapati Bhavan Wednesday evening. At the function, author and philanthropist Sudha Murty was also conferred with Padma Bhushan for social work. NDTV
Read Physical Punishment Of Children Is Not Good For Children's Development
Conclusion
From the above, you might have understood how simple she is despite being a billionaire. If everyone had her principles, the world would be so beautiful and life much easier. She mentioned, "Let them think what they think, you cannot live on people's opinion." You have to live on your opinion sticking to the core values.
It not only gives a parenting tip but also teaches how to walk with others by treating others equally irrespective of caste, creed, and profession. This is actually true that most of us do and spend a lot of money beyond our capacity only because of what others think or a competition to do more than what others do. Your children are learning the same method and they follow the same in their life. They don't know helping others will brighten their life. At each birthday party or other celebration how much money we waste on entertainment, how much food we waste and throw out when many are hungry. Learn to become a better parent and teach your kids good lessons. Your words and actions should teach your children the real value of parents. Children should have healthy relationships with their parents.
Recommended for further reading
Do you convince your children to spend less and help others?
What did you learn from this article?
Kindly share this article on your network and help others to read it.
Please leave your views about this article in the comments box.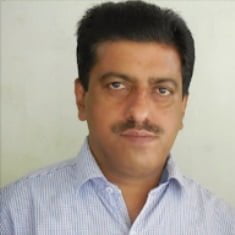 Mathukutty P. V. is the founder of Simply Life Tips. He is a Blogger, Content Writer, Influencer, and YouTuber. He is passionate about learning new skills. He is the Director of PokketCFO.
He lives with the notion of "SIMPLE LIVING, CREATIVE THINKING". He Believes – "Sharing is caring." and "Learning never ends."