(Last Updated On: November 9, 2022)
Have you watched any video of Simon Sinek, one of the famous motivational speakers? He is an author, motivational speaker, and consultant who writes on leadership and management. Let's find out more about his success story and also watch his motivational talk.
Simon Sinek – Author – Motivational  Speaker
Simon Sinek is an unshakable optimist who believes in a bright future and our ability to build it together.
He is described as "a visionary thinker with a rare intellect." He teaches organizations and leaders how to inspire people. Simon is leading a movement to inspire people to do the things that inspire them. His goal is to help build a world in which the vast majority of people wake up every single day feeling inspired, feel safe at work, and feel fulfilled at the end of the day.
Simon Sinek is known for popularizing the concepts of "the golden circle" and "Start With Why".
He earned a BA degree in cultural anthropology from Brandeis University.
He attended City University in London with the intention of becoming a barrister but left law school to go into advertising.
He moved to New York and joined Euro/RSCG, an ad agency, where he worked on the MCI account.
In 2002, he started his own company, Sinek Partners.
In October 2009, he released his book "Start with Why: How Great Leaders Inspire Everyone to Take Action".
He once taught a graduate-level class in strategic communication at Columbia University.
He has commented for The New York Times, Wall Street Journal, The Washington Post, and FastCompany.
He was a regular contributor to The Huffington Post, BrandWeek, and IncBizNet.
He serves on the Board of Directors for Danspace Project, an organization that fends for advancing art and dance.
More About Simon Sinek
A trained ethnographer. Simon is fascinated by the people and organizations that make the greatest, lasting impact in their organizations and in the world.
In order to help other leaders and organizations inspire action, he has devoted his life to sharing his thinking.
He is best known for popularizing the concept of WHY in his first TED Talk in 2009. With over 43 million views and subtitled in 48 languages it is one of the most watched TED talks of all time.
Garnering over 200 million views in the first month his interview on Millennials in the Workplace broke the Internet in 2016.
Simon became YouTube's fifth most searched term in 2017.
Simon's unconventional and innovative views on business and leadership have attracted international attention.
Simon has been invited to meet with an array of leaders and organizations in nearly every industry, American Airlines to Disney and MARS, from big business to entrepreneurs to police forces.
Also shared his ideas at the United Nations, the United States Congress and with the senior-most leaders of the United States Air Force, Marine Corps, Navy, Army and Coast Guard.
Partnered with Ernst & Young to develop products and services to help many companies transform their businesses.
He is an adjunct staff member of the RAND Corporation, one of the most highly regarded think tanks in the world.
He is also active in the arts and in the non-for-profit world.
Simon Sinek – Top 10 Rules for Success
Break the rules
Train your mind
Be patient
Take accountability
Outdo yourself
Stack the deck
Be the last to speak
Be authentic
Find your passion
Start with Why
Ref: https://www.youtube.com/watch?v=nJxQ2kUGJkA (Sorry, This video is private now)
Simon Sinek Best-selling books
Start With Why – (global bestseller – over 1 million books sold in the U.S. alone
Leaders Eat Last – (The New York Times and Wall Street Journal bestseller)
Together is Better – (The New York Times and Wall Street Journal bestseller)
Find Your Why – (A Practical Guide for Discovering Purpose for You and Your Team)
The Infinite Game – Sinek applies game theory to explore how great businesses achieve long-lasting success. He finds that building long-term value and healthy, enduring growth – that playing the infinite game – is the only thing that matters to your business.
Conclusion
Simon Sinek is a great person and motivational speaker. From the above, you must have understood his power to inspire people.
Recommended success stories for reading
Share this post on your network and help others to read this inspirational success story.
Feel free to share your views in the comment box below.
References: Full Bio
Photo Credits – Startwithwhy [CC BY-SA 3.0], via Wikimedia Commons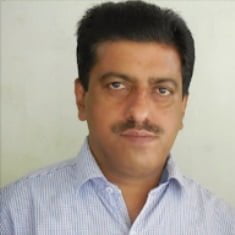 Mathukutty P. V. is the founder of Simply Life Tips. He is a Blogger, Content Writer, Influencer, and YouTuber. He is passionate about learning new skills. He is the Director of PokketCFO.
He lives with the notion of "SIMPLE LIVING, CREATIVE THINKING". He Believes – "Sharing is caring." and "Learning never ends."