(Last Updated On: November 5, 2022)
The month of July 2021 is very special and glorious for India. The trending happy news in the media and social media is all about Saikhom Mirabai Chanu, the proud daughter of India, an Indian woman weightlifting sensation. Mirabai Chanu lifted a total of 202 kg to bag a silver medal in the women's 49kg category in the 2020 Olympics. She is India's first medallist at Tokyo 2020 Olympics.
How did Mirabai Chanu win the Silver medal in the 2020 Olympics?
Saikhom Mirabai Chanu is an Indian woman Weightlifter, 2020 Tokyo Olympic Silver Medallist, Padma Shri awardee, World Champion and much more.
Being an Olympian is not easy. Getting a Medal for the 1.3 billion people of India is a proud feel moment for the whole country. She is now an inspiration for all youngsters. Let's find out how she achieved this amazing success.
She lifted 84 Kg in her first 'Snatch' attempt. Her best effort of 87 kg came in the second attempt. Unable to lift the third and trailed behind
In the 'clean and jerk' round, Mirabai Chanu challenged her Chinese opponent by lifting 110 Kg. She then reduced the deficit by 2 points in her second lift.
Despite being unable to finish her final lift, Mirabai Chanu maintained the second position. With a total lift of 202 Kg, Mirabai Chanu won India's first Silver Medal in Weightlifting.
Mirabai Chanu wins silver for India 🥈🇮🇳 | Weightlifting | Tokyo2020 Highlightsht
Look at her simplicity, her smile very down to earth. In the video, we can see her always smile, the way she respected her weight, her true sportsmanship and her love for her nation, India. Even after losing the Gold medal just by one round she still has that beautiful smile on her face. No worries, still happy with her effort looking satisfied and hugging her coach with joy, respect, and showing her gratitude. That's the real spirit. Mirabai Chanu really won a lot of hearts and inspired many people through her positive attitude.
Early Life – Saikhom Mirabai Chanu
Saikhom Mirabai Chanu was born to a Meitei family on 8 August 1994 in Nongpok Kakching about 30 Km away from Imphal city, Manipur, India.
When she was just 12 her family identified her strength. When her elder brother found it hard to even pick it up, she could easily carry a huge bundle of firewood home.
Career – Mirabai Chanu
2014 Glasgow Commonwealth Games
Mirabai Chanu's first major breakthrough came when she won the silver medal in the 48 kg weight category at the Glasgow edition of the Commonwealth Games.
2017 World Weightlifting Championships 
Prior to the 2020 Summer Olympics, her biggest achievement came in 2017, when she won the gold medal at World Weightlifting Championships held in Anaheim, California.
2018 Gold Coast Commonwealth Games
She went on to break the games record en route to the gold medal at the 2018 edition of the event held in Gold Coast. 
2019 World Weightlifting Championships
Mirabai lifted a total of 201kgs (87kgs Snatch and 114kgs Clean & Jerk) to finish 4th. This personal best total also created a new national record in the 49kg category.
2020 Senior National Weightlifting Championships
She broke her personal record again four months later when she lifted 203kgs (88kgs in Snatch and 115kg in Clean & Jerk,) in the 49kg category to win the gold medal.
2020 Asian Weightlifting Championships in Tashkent
In April 2021, she won the bronze medal at the 2020 Asian Weightlifting Championships in Tashkent where she lifted 86 kg in snatch and then created the world record by lifting 119 kg in the clean and jerk, for a total of 205 kg.
2020 Summer Olympics in Tokyo
In June 2021. Mirabai Chanu became the only Indian woman weightlifter to qualify for the 2020 Summer Olympics by securing the second position on the Absolute Rankings for the 49kg category.
Mirabai Chanu won the Silver Medal in the 49 kg division at the 2020 Summer Olympics in Tokyo with a total lift of 202 kg, becoming the first Indian weightlifter to win silver at the Olympics and the second Indian weightlifter after Karnam Malleswari to win an Olympic medal. A new Olympic record was registered by Chanu with a successful lift of 115kg in clean and jerk.
Climbing to the top demands strength, whether it is to the top of Mount Everest or to the top of your career.
Awards – Saikhom Mirabai Chanu
National Awards
Rajiv Gandhi Khel Ratna, the highest sporting honour of India (2018)
Padma Shri, the fourth-highest civilian award in India (2018)
Other Awards
₹20 lakh from the Government of Manipur for the gold medal in the 2017 World Weightlifting Championships.
₹10 lakh from the Government of Manipur for qualifying for the 2020 Tokyo Summer Olympics.
₹25 lakh from the Government of Manipur for participating in the 2020 Tokyo Summer Olympics.
For winning the silver medal at the 2020 Tokyo Summer Olympics
₹50 lakh from the Government of India.
₹1 crore from the Government of Manipur, and appointment as Additional Superintendent of Police (Sports) in the Manipur State Police.
₹2 crores from the Ministry of Railways (India) and promotion in the Northeast Frontier Railway.
Mirabai Chanu at her humble home
A perfect example of Humbleness and staying grounded. India's most loved Saikhom Mirabai Chanu at her humble home in Manipur after winning Silver Medal in the Tokyo Olympics.
"Finally, my toil of 4 years came true. The feeling of being able to kiss this medal is inexplicable. Winning this medal is a dream come true for me and I'm still letting this feeling to sink in." Facebook
Mirabai, who won the country's first medal at the Tokyo Olympics, was accorded a hero's welcome when she returned home on July 27. 
Back in Imphal as an Olympic medallist from Tokyo, India's star weightlifter now wants to meet those sand-carrying truck drivers who provided her regular—and free—transport from her home in the Nongpok Kakching village to the training centre at the Khuman Lampak sports complex in Imphal and lend a helping hand. According to Mirabai's mother Saikhom Ongbi Tombi Devi—who runs a tea stall in the village—the trucks, coming from Etham Moirangpurel area, would pass through the village and give her daughter a lift to Imphal. The free rides helped Mirabai and her family save up on the transport cost, instead diverting that money into her diet during her training days as a teen.
Source: Hindustan Times
Proud parents of Mirabai Chanu
We must congratulate the proud parents of Mirabai Chanu. Mirabai Chanu's parents were poor. They had not enough money to train their girl child to achieve this success. But they allowed her to choose the right career and always supported her in whatever way possible. They never discouraged her, always encouraged and made her strong to overcome obstacles to achieve success in her goals.
This is a lesson for all parents who do not support or discourage their children from choosing the right career as per their choice. Many parents force their children to study a subject and choose a career in which the children are not interested. In the end, bright children fail in their careers. Always allow your kids to select a career of their choice, and support and encourage them.
Read How To Set Goals To Become Who You Were Meant To Be
Beautiful Saikhom Mirabai Chanu in her traditional dress
You must have seen her in a sports dress only. This photo in traditional dress found on Instagram proves her beauty and simplicity as well as the beauty of the traditional dress and people of beautiful Manipur.
A few success stories of Indian women
These are a few success stories of Indian women. When a girl child is born some parents are not happy. But these stories prove that it is time to stop their thinking and make your daughters strong to achieve success in life.
Mirabai Chanu – Glimpses of dedicated hardwork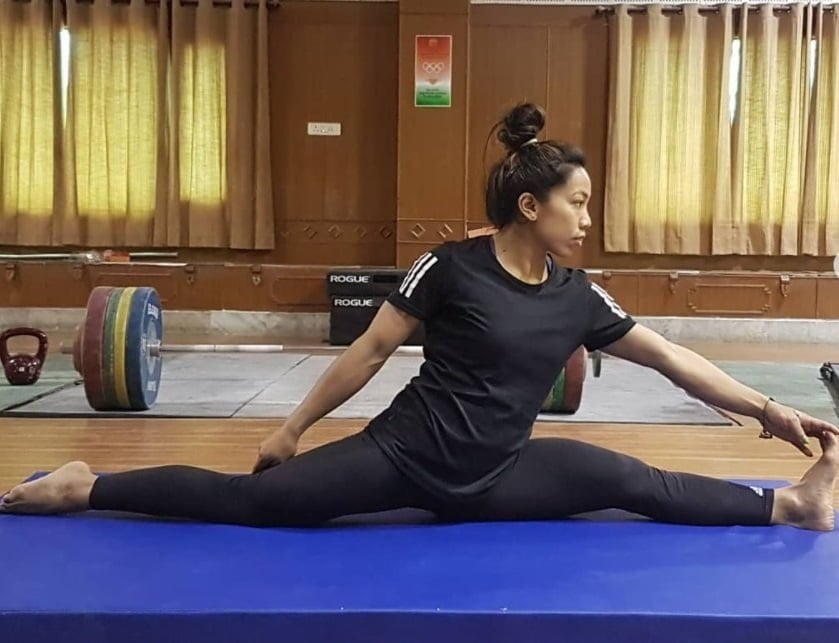 Conclusion

Mirabai Chanu has an attitude of a champion. Her beautiful smile gives a window to her positive attitude. She proves that failures do not matter, but a better result is awaiting. You have to face challenges fearless of failures and turn failure into success. Mirabai Chanu pushed herself beyond her limits and proved there is no limit when you're fully dedicated and learned from your past. She is a true role model for the youth. Mirabai Chanu has inspired a lot of youth to bring back the charm of the Indian Olympics.
Did you get inspiration from the success story of Mirabai Chanu? Are you ready to hard work with dedication to make your parents and the country proud?
Kindly share this success story with your friends, and relatives and on social media to make them inspired.
Leave your thoughts in the comment box below.
Credits: Mirabai Chanu Facebook Instagram Wikipedia YouTube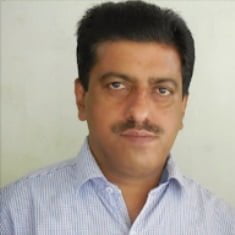 Mathukutty P. V. is the founder of Simply Life Tips. He is a Blogger, Content Writer, Influencer, and YouTuber. He is passionate about learning new skills. He is the Director of PokketCFO.
He lives with the notion of "SIMPLE LIVING, CREATIVE THINKING". He Believes – "Sharing is caring." and "Learning never ends."